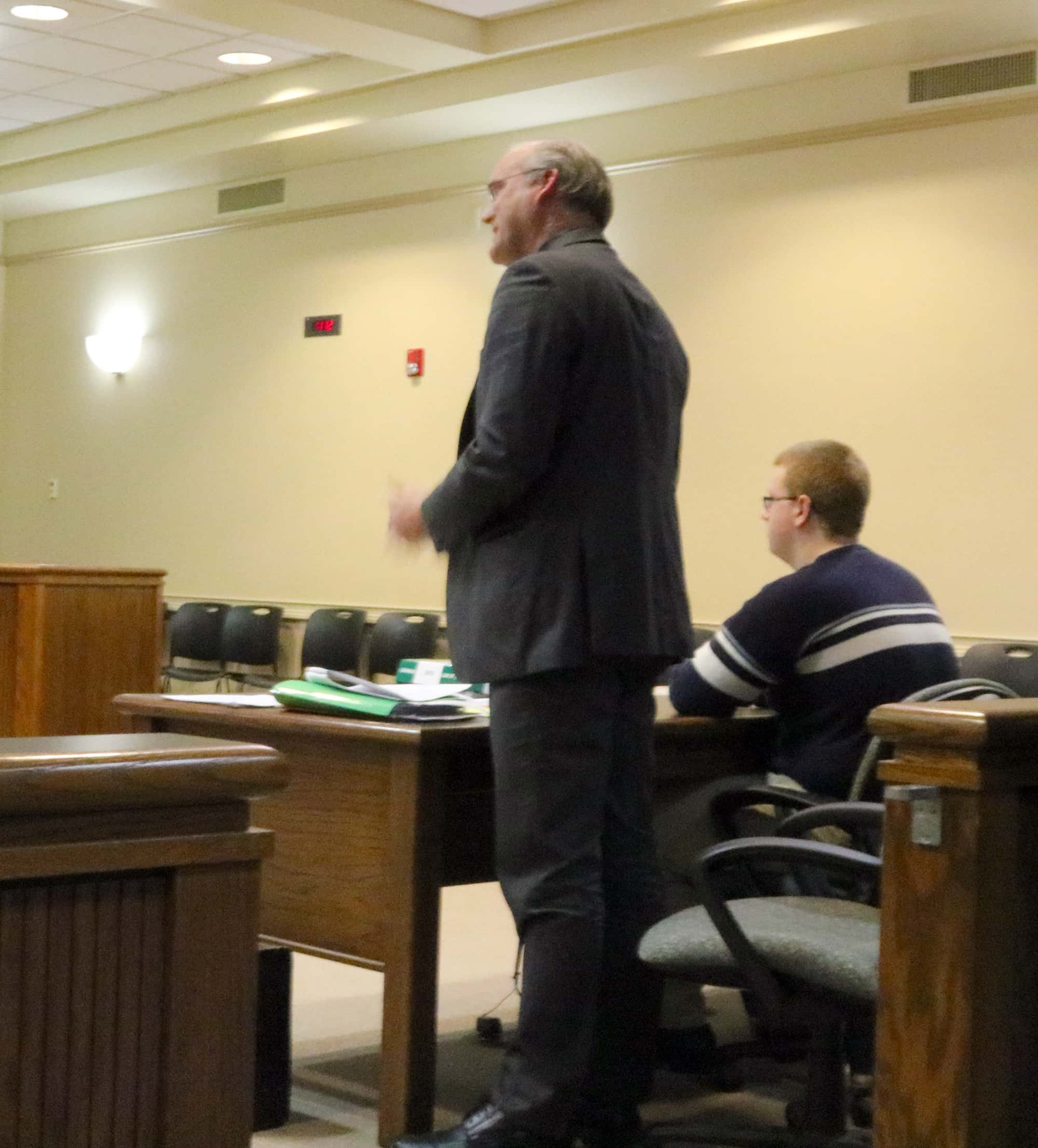 A request by an attorney for 16-year-old Gabe Parker to return murder and assault charges to juvenile court will remain open for now.
Judge Jamie Jameson met with Commonwealth Attorneys and Parker's lawyer, Tom Griffiths, on Monday. Jameson asked attorneys to proceed with the hearing despite Griffith's concerns that the Kentucky Attorney General had yet to respond to a challenge of Kentucky Revised Statutes requiring some cases to automatically transfer out of juvenile court.
Jameson said he will leave the case open for three weeks to allow for any Attorney General response.
"We will leave the record open [for three weeks]," Jameson said. "At that point we will consider the matter closed. There will not be another hearing unless for some reason the Attorney General requests an oral arguement on their response."
Griffiths asked the case to be returned to the juvenile court system, saying procedure had not been followed. Parker — who turned 16 on March 3 — is charged with the deaths of Bailey Nicole Holt and Preston Ryan Cope, both 15. He has also been charged with 14 counts of first degree assault in relation to the Janaury shooting at Marshall County High School.
"The juvenile law exists in order to protect kids, all kids," Griffiths said. "The legislature — in their wisdom — has determined that people under the age of 18 should be treated differently. They passed an entire code to that effect."
Griffiths said the pro forma hearing held in recent weeks was "rushed" and asked for Parker's case to be returned to the juvenile system. Kentucky law requires defendants at least 14 years of age and accused of a felony in which a firearm was used to be transferred to circuit court for trial following a hearing to determine probable cause.
"Instead of doing a full hearing… they rushed through it in 25 minutes," Griffiths said. "Of that, judge, 10 minutes is testimony from a single witness. I was shocked. I set aside a day to watch this hearing and it was 25 minutes long."
Assistant Commonwealth Attorney Jacob Ford argued that the crimes Parker has been charged with met requirements to have the case automatically transferred out of the juvenile system, and that Parker offered no witnesses or rebuttal on his own behalf.
"The juvenile code protects the public, it protects the victims," Ford said. "There's no constitutional right to be treated as a juvenile."
Ford said the seriousness of the offenses and their having been committed against people were enough to require the case to be moved.
Parker's next court appearance is scheduled for Aug. 3.