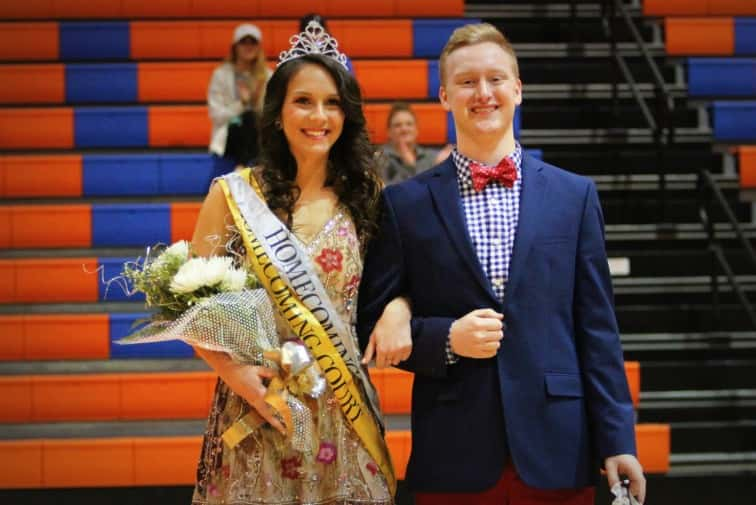 Marshall County High School celebrated Homecoming Friday and crowned Homecoming Queen and King, Chloe Kerrick and Parker Jennings before the Marshals tipped off against Cobden, IL.
Pictured below is the entire Homecoming Court (L-R)  Sophomore Representative Greer Tynes,  Senior Candidate Ty Buchmeier, Junior Representative Whitnee Miller, Junior Candidate Brendan Lavigne, Senior Candidate Jessica Wilcox, Senior Candidate Hayden Jaco, Senior Candidate McKenzie Tack, Homecoming King Parker Jennings, 2017 Queen Miyah Davis, 2017 King Tristen Prange, Homecoming Queen Chloe Kerrick, Senior Candidate Derek Doss, Senior Candidate Audrey Grizzard, Senior Candidate Jackson Beal, Senior Candidate Lauryn Miller, Senior Candidate Guy Howes, Freshman Representative Hope Frizzell and Freshman Representative Kolton Powell.
Following the Homecoming game, a dance was held at the Kentucky Dam Convention Center.