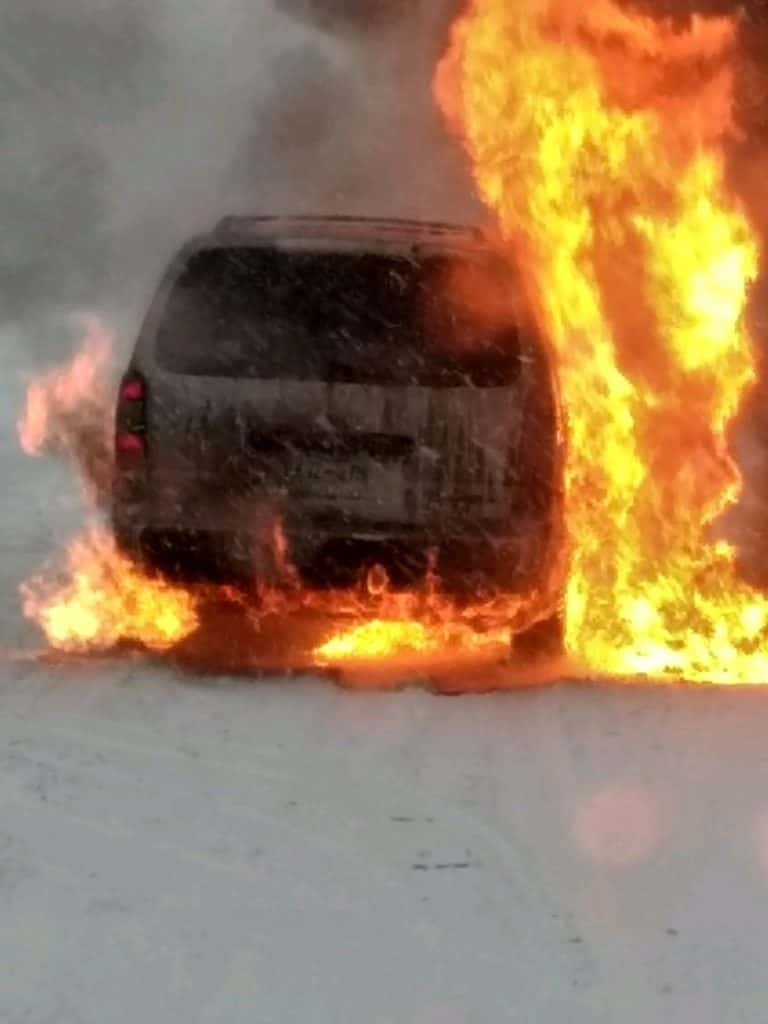 Driving conditions are still difficult to maneuver, and as the day has progressed so too have accidents on Marshall County roads.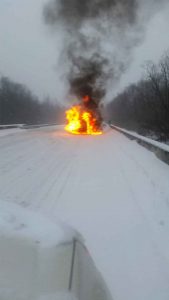 Reports of vehicles sliding off roads have flooded central dispatch throughout the day; wreckers and at least one snow plow have become stuck or slid off roads throughout the region.
Fire crews and emergency personnel about 4 p.m. Friday were dispatched to a car fire on U.S. 641, at the bridge in front of Gerald Chambers & Sons in Benton. All occupants of the vehicle were out of the car, however the car was fully involved. Residents are asked to avoid the area if at all possible.
Additional details were unavailable as of 4:30 p.m.
Emergency Management Director Curt Curtner said a vehicle stuck near the intersection of Hwy. 58 and U.S. 641 Bypass in Benton slowed traffic on the exit ramp for a time. Kentucky Transportation Cabinet reports that conditions have made it difficult for drivers to get up the ramp. Motorists were left on the exit ramp at a standstill; Curtner said the scene had since been cleared, however KYTC is urging residents to stay clear of the area to allow plows time needed to clear the roadway and spread more salt.
Dogtown Road was blocked as of 4:30 p.m., after Curtner said three trucks had become stuck in the roadway. Crews were attempting to pull the vehicles free with a tractor.
Residents who can stay at home or off the roadways are cautioned to do so. Conditions will worsen as temperatures drop overnight. Heavy snowfall has continued to blanket the region, hindering visibility and making travel conditions hazardous if not impossible in some regions of west Kentucky. According to a NWS statement as of 3:02 p.m., additional accumulation of up to 2 more inches could fall as the line progresses, and motorists should be prepared for significant impairment of visibility.