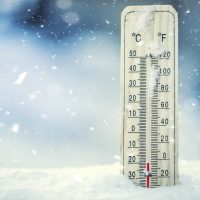 Record breaking low temperatures this week have prompted officials in Benton and Hardin to open warming centers in city limits for residents without proper heat to find shelter.
Benton Mayor Rita Dotson said the Joe Creason Community Center would serve as a warming center, opening from 4 p.m. to 6 a.m. daily until further notice. The center is located on East 17th St. at H.H. Lovett Park in Benton.
The Hardin Community Center will also serve as a warming center until further notice, according to Marshall County Emergency Management. The center will open from 6 p.m. to 6 a.m. daily for residents without head overnight. The center is located at 112 High School St. in Hardin.
Calvert City Hall will also open its doors as a warming center during business hours, Emergency Management Director Curt Curtner said. Calvert City Hall is located at 861 SE 5th Avenue in Calvert City.
According to the National Weather Service in Paducah, very cold air will remain over the region through about Tuesday. Wind chill readings both New Year`s Eve morning and New Year`s morning are expected to range from 0 to 10 below.  Temperatures through to next week are not expected to rise above the 20s and 30s,with lows in potentially dropping into the single digits, meteorologists say.
NWS recommends residents use caution by avoiding the outside if possible and dressing in layers. Residents are also encouraged to check on elderly citizens and keep pets warm.
This story will be updated with additional warming centers in county as they become available.