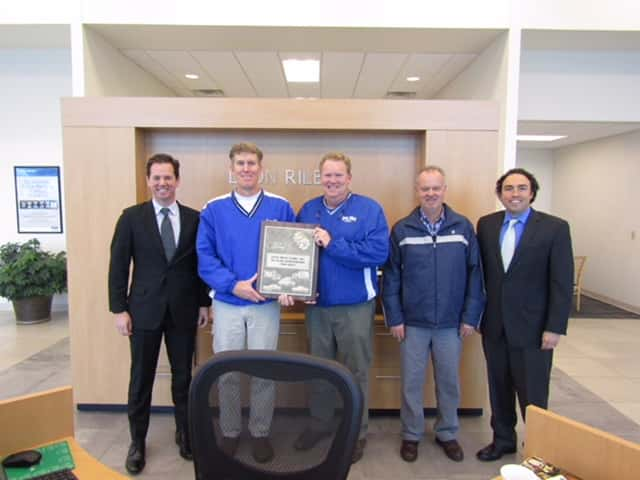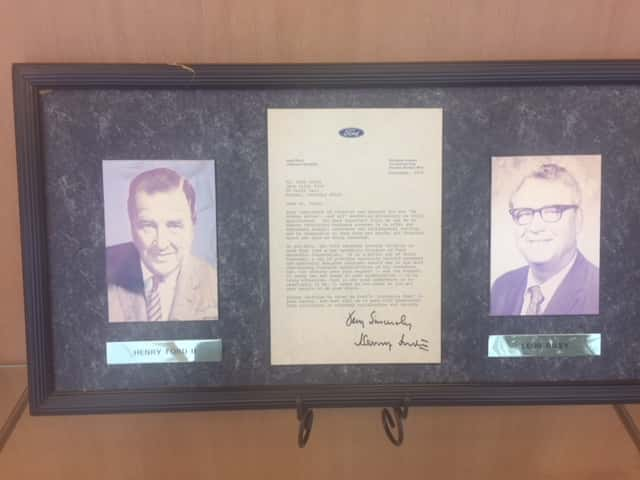 Leon Riley Ford in Benton recently celebrated 50 years service in Marshall County. Representatives from Ford Motor Company in Detroit, Mich., traveled Tuesday to Benton to present a John Solomon, Todd Solomon and Matt Ross with Leon Riley Ford with a plaque recognizing the dealership for 50 years in business.
Ford Motor Company issued the following letter to the dealership in recognition of its accomplishment:
Dear Todd and John,
I would like to take this opportunity to congratulate you and your organization on achieving 50 years as a family-owned franchise. All Ford employees, including myself, appreciate your dedication to Ford Motor company.
We at Ford Motor company know this milestone is not easily obtained and you are among a very elite group of dealers. We also know we can continue to
count on your commitment and leadership that has earned Leon Riley Ford Inc. success and recognition over these past 50 years.
Again, thank you for your loyalty and your perseverance. We are proud of our association and relationship.
Sincerely,
Dianne C. Craig