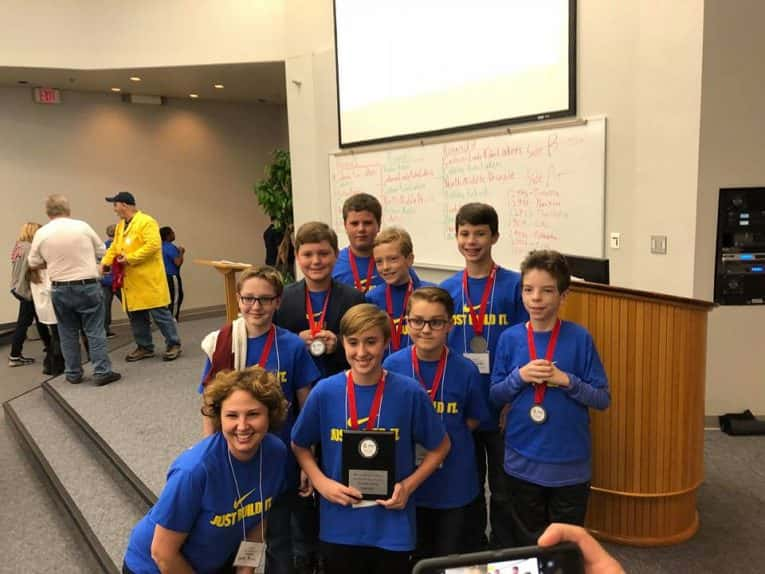 The Roblox Rebels, Marshall County's First Lego League community team consisting of South Marshall Middle and Benton Elementary students, earned a Grand Champion win this weekend at the FLL regional qualifier tournament at Murray State University.
FLL challenges focus on teamwork, gracious professionalism, research and constructing and programming robots that complete designated design missions. The Roblox Rebels excelled in each of the designated areas, earning a spot in state competition in February.
Members of the Roblox Rebels include Kyler Ross, Will Darnall, Jesse Tucker, Ethan Odom, Carson Colp, Dylan Colp, Keegan McClure, and Logan Chambers. Jenny Darnall and Bill Colp serve as the team sponsors.