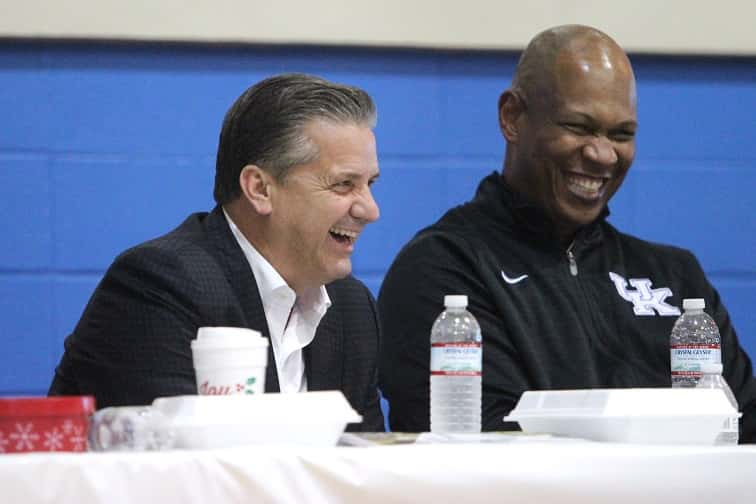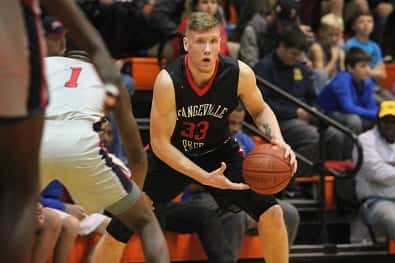 Sunday's Session #5 of the Hoopfest, presented by Tanager Sports, featured six games starting with Orangeville Prep, Canada against Believe Prep, TN. Orangeville Prep won 88-66 led by Ignas Brazdeikis with 30 points. Brazdeikis of Ontario, has committed to play for Michigan. Also in double figures for Orangeville Prep, Keshawn Saunders had 15 points, Shemar Rathan-Mayes and Shawn Barthelemy 12 points each. Devan Cambridge led Believe Prep with 39 points.
Two defending state champions played in the second game on Sunday. The #1 ranked girl's team, Riverdale, TN, beat Mercer County 77-60. It was Mercer County's first game of the season and their first loss, dating back to January 28th of last season when they lost to Male. Riverdale was led by Alasia Hayes, who has offers from Duke and Tennessee, with 21 points. Vandy commit, Brinae Alexander added 17 points along with 17 from Aislynn who is entertaining offers from Kentucky and Tennessee. Mercer's Seygan Robins, who has committed to Louisville, led with 15 points and Lexy Lake, who is headed to Campbellsville, added 11 points.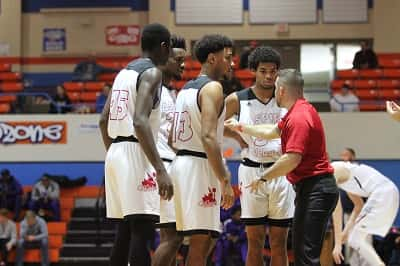 Game #3 pitted Memphis East against Aspire Academy, KY. The win went to Memphis East 82-66 behind 21 points from James Wiseman, who has offers from schools that include Florida, Kentucky and Mizzou. Wichita State bound, Alex Lomax, finished with 14 points and Ryan Boyce added 13 points.
Aspire Academy's Joel Ntawbwe led the team with 20 points with 15 each from Charles Bassey and Nygal Russell. Bassey has interest from Arizona, Kansas and Western Kentucky.
Murray High girls beat Tennessee Prep 76-24 in game #4. The three top scorers for Murray are all headed to Murray State next year to play for their former head coach Rechelle Turner – Lex Mayes led with 18 points, Alexis Burpo 16 points and Macey Turley with 10 points. Kyla Terry led Tennessee Prep with 10 points.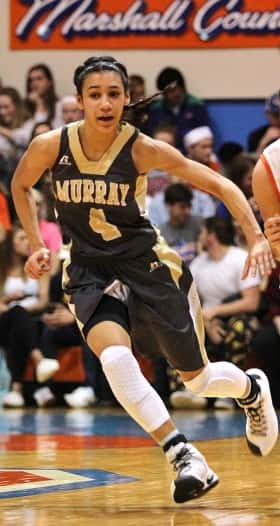 Bowling Green defeated Hopkinsville 72-55 in the fifth game of the day. The defending Kentucky state champions top scorers were Jarius Key with 20, Trevor Dennis 16, Eli Thurman 14 and 10 from Ziyon Kenner. Hopkinsville's top scorers were Alijah Watts with 16 points and 10 from James Nicholas.
McCracken County came from behind to beat Henderson County 73-64 in the final game on Sunday. Jackson Sivills led the Mustangs with 20 points, 15 points by Cameron Cartwright, Nathan Stonecipher added 14 points and 13 by Trevor Winsett. Henderson County scoring came from Corey Stewart with 19 and 12 each from Jadal Fletcher and Kale Gaither.
Games continue Monday and Tuesday. The schedule is as follows.
MONDAY
4:30 Gateway Legacy vs Tennessee Prep
6:00 Link Year Select vs Train Like A Pro
7:30 Massanutten vs The Skill Factory
9:00 Link Year Elite vs Carolina Basketball
TUESDAY
3:00 Gateway Legacy vs Link Year Select
4:30 Massanutten vs Tennessee Prep
6:00 The Skill Factory vs Link Year Elite
7:30 Carolina Basketball vs Train Like A Pro