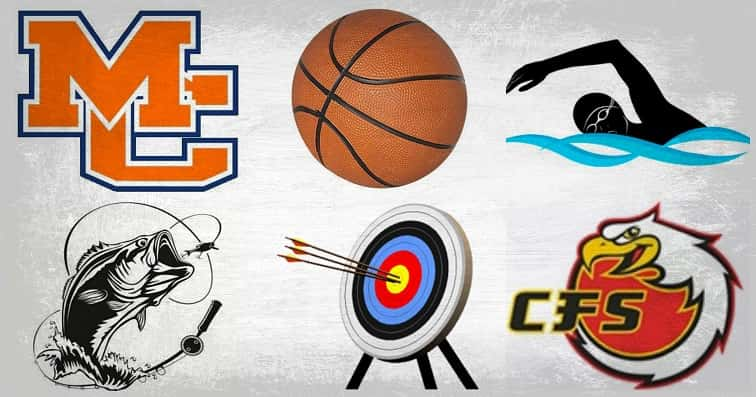 All your winter sports schedules can be found in one place…here on the Marshall County Daily Sports page. Marshall County basketball, swimming and archery teams are all set for the 2017-2018 season while the fishing team, whose season began in the fall will continue with their schedule. Christian Fellowship's basketball and archery teams are also set to get underway.
The Marshals have already had one scrimmage with another one planned for next Tuesday while the Lady Marshals will play their first scrimmage on Monday. Christian Fellowship boy's basketball kicks their season off on November 27th and the girls get underway on December 1st.
Marshall County's archery team begins their season on December 2nd at Graves County and the CFS archers get underway this Friday in Madisonville. The fishing team picks their season back up on February 24th in the MCHS Icebreaker at Kentucky Dam Marina. Saturday in Hopkinsville, the swim team begins their season at the Rich Cohn Invitational.
CLICK HERE to view all the schedules or click on the Winter Sports Schedules banner on the right side of the page.