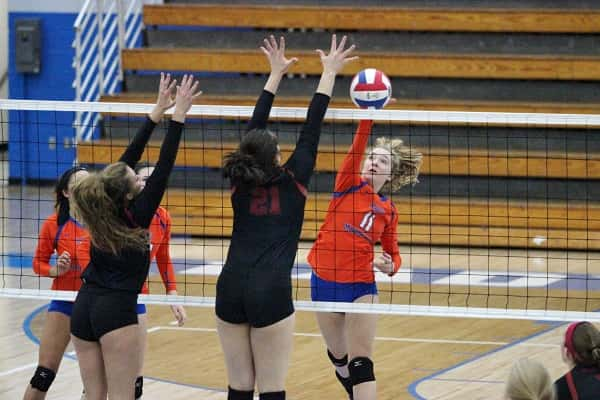 McCracken County ended the Lady Marshals 2017 season Monday in the first round of the regional tournament at Graves County High School. The four-time regional champion Lady Mustangs won in three straight sets, 25-10, 25-10, 25-6.
The Lady Mustangs will meet Graves County who won their opening round match 3-0 (25-13, 25-17, 25-23) over Carlisle County. Hickman County will play Community Christian tomorrow at 6:00 followed by Christian Fellowship and Ballard Memorial.
Semi-final games will be played on Wednesday with the championship game on Thursday at 6:00.
The team finished with a record of 15-18 and after a 4-11 start to the season, the Lady Marshals from that point went 11-7. Seniors Bailey Parker and Emily Smith played their final game for the Lady Marshals.