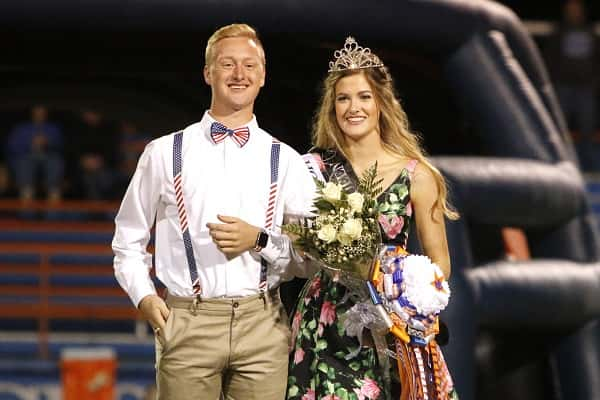 Senior candidate Emmeline Sirls was crowned 2017 Football Homecoming Queen in a ceremony held before the Marshals took the field to play Apollo. Sirls was escorted by senior Parker Jennings.
Homecoming court below front row (L-R) Hope Frizzell, Tori Ford, Briley Chambers, Allee Noles, 2016 Queen Kylee Frizzell, 2016 Queen Emmeline Sirls, Chloe Kerrick, Tera Colson, Gracie Steffen, Alec Jones and Garlynn Gillespie.
Back row (L-R) Dalton Andersson, Max Brown, Hayden Jaco, Coleton Jones, Parker Jennings, Matt French, Grant Hackney, Alex Colburn, Alex Chapman, Derek Doss and Jackson Brown.