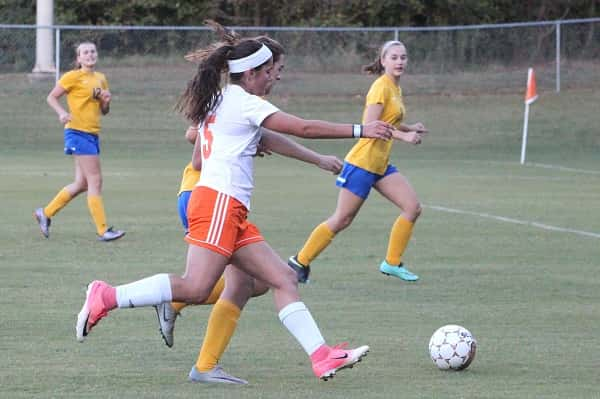 Marshall County and Murray both with shut-out wins in the semi final round of the regional tournament, will play for the Region 1 title and the opportunity to advance to the state playoffs.  The Lady Marshals beat St. Mary 7-0 and the Lady Tigers won 6-0 over McCracken County.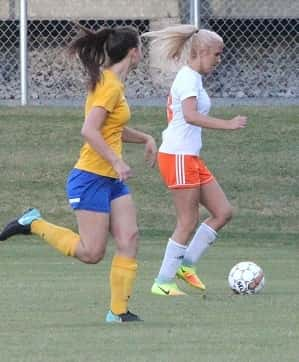 Chasse Clark gave the Lady Marshals their first goal of the game just under six minutes in, followed by their second goal almost nine minutes in by Bailey Wood in what was otherwise a bit of a slow start. Camryn Crass goal on an assist by Kylee Crass and Wood again on an assist by Camryn Crass later in the half gave the Lady Marshals a 4-0 halftime lead.
Kylee Crass opened the second half with a goal for a 5-0 Lady Marshals lead then added her second goal on an assist by Lindy King to make it a 6-0 game. Wood scored her third goal of the night near the midway point of the half for the seven goal win.
Dominating possession, the Lady Marshals took 35 shots, 18 on goal and one save went to Carlen Whirley in the keepers shut out. St. Mary had one shot on goal with 11 saves going to their keeper. St. Mary's season ends with a record of 8-9-2.
The regional title game will be played Thursday at 6 p.m. at Marshall County's Colburn field.