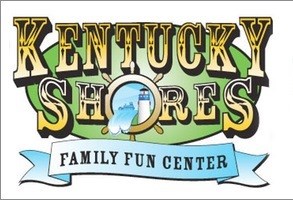 Kentucky Shores Family Fun Center, will be introducing a new form of entertainment this fall. This interactive game called "Outbreak at Kentucky Lake," is a paintball hayride in which participants try to eliminate those infected by a strain of virus turning them into zombies.
This game is also being used as a fundraiser for groups like the Crittenden County Marching Band, SEMO Blazers, Marshall County Humane Society and Marshall County Soccer teams. These groups will provide zombies for a night, and in return, they will get up to $1,000 from ticket sales for their team and/or organization. This is a fun and exciting alternative to the haunted houses of today. Entire families can
participate in this game including grandparents, parents, teenagers and children.
All riders must be at least 36 inches tall in order to ride the military transport truck and trailer. Participants will be given a paintball gun, 100 paintballs and goggles. The game lasts about 15 to 20 minutes. This hayride will be open every Friday and Saturday night in October, weather permitting.
The ride begins at sundown, tickets may be purchased until 11 p.m. Purchase tickets online for a discounted price of $19, or at the gate for $25. For more information on the attraction, or how to turn this game into a fundraiser for your organization, contact Tom at 270-210-6095 or at tom@kyshoresfun.com.