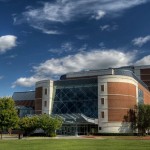 The beloved New York Times best-seller "Tuesdays with Morrie" comes to life on the Carson Center stage at 3 p.m. Sunday, Oct. 1.
This new stage adaption stars Jamie Farr of M*A*S*H as Morrie Schwartz. In celebration of this acclaimed play, the Carson Center will host a book discussion at 7 p.m. Monday, Sept. 18, on Mitch Albom's book – titled "Tuesdays with Morrie – An old man, a young man, and life's greatest lesson," first published in 1997. The book is the best-selling memoir of all-time.
The discussion will take place at the Carson Center in the Ingram Room. Complimentary coffee and dessert will be served. The public is invited. Those planning to attend should call (270) 443-9932. No books will be provided. Participants can bring their own copies of the book. However, it is not necessary that participants read the book.
Facilitators of the book discussion will be Susan Baier, Director of the McCracken County Public Library; and Shannah Poindexter, Community Relations Manager for Lourdes Homecare and Hospice. Now celebrating its 20th Anniversary, this memoir is the true story of Mitch Albom, an accomplished journalist, and Morrie Schwartz, his former college professor. Sixteen years after graduation, Mitch and Morrie are reunited in the last months of Morrie's life. What starts as a simple visit turns into a weekly pilgrimage and a last class in the meaning of life.
Mitch Albom and playwright Jeffrey Hatcher adapted the book for the stage. Tickets to "Tuesdays with Morrie, the Play" can be purchased from the Carson Center Box Office at (270) 450-4444 or online at thecarsoncenter.org. This is the first performance of the 2017-18 Myre Series, which is underwritten by the Carson-Myre Charitable Foundation. The sponsor of the Myre Series is Lourdes. Superior Care Home is the sponsor of the performance.