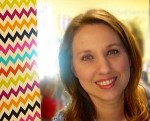 Honestly, I wasn't that excited in the days leading up to the eclipse. I knew it was going to be neat but I was getting a day off of work and had some cleaning that needed to be done. I had decided to take a peak but wasn't making any grand plans for the day.
At the last minute, my husband and I decided to leave the house for a better view. With our special glasses, we did the countdown and each time I looked up and saw the encroaching moon and scenery growing darker around me, I got a little more excited. The moment of totality was breathtaking. I stood mesmerized by the light that encircled the small black abyss. It was nothing short of amazing. I am so glad I took the time to look.
I love it when God breaks into our mundane lives and gets our attention. If we stop and think about it, we can recall many times that we have seen his glory.
One of the first times I remember seeing him was when I watched my father address the congregation for the last time. He sat slouched in a wheelchair and barely able to speak. His terminal illness thought it had the last word but my father's faith eclipsed his diagnosis.
I saw God in the compassion of my mother, broken by widowhood and bad choices, and barely making ends meet herself give her last $20 to another struggling preacher's wife.
I saw him in the cries of an 8-year-old taken from her home by Child Services but still praying every night for other children who have no safe place to go.
I saw him in the beautiful eyes of a barely 13-year-old as she joyfully told me about her day as we sat on her bed in the Hospice Center at my local hospital.
I saw him on the playground in the face of a 5-year-old who had never met me before wrapped his arms around me, told me his name, and said, "I love you!"
I saw him by the way strangers came together to raise over $800 for a single mother and her child at Christmas.
The power and majesty of our Father in Heaven may not always be revealed in grand gestures. Some days it may be in the broken, tear stained faces of our neighbors. Jesus knew that. That's why he showed us how to over love and over help our neighbor. Go the extra mile. Stand for the weak. Listen to the unheard. Make a difference with your words and actions.
So the next time someone complains that church shouldn't be entertaining, emotional, or extravagant remind them how you felt the day you watched the eclipse. The same God who orchestrated the dance show between the sun and moon has no qualms about getting your attention today, too. Make sure you're looking.
Paula and her husband, John, are the parents of five children and work with the Church of Christ in western Kentucky. She is compiler and editor of the books, Once *Upon a Bible Class, A Common Bond*, and *A Sunday Afternoon with the Preachers' Wives*. Her work has appeared in *Christian Woman *magazine, the *Christian Chronicle *newspaper, and numerous other sites and websites.
A preacher's kid, grand-kid, niece, and sister she occasionally speaks at church events and conferences. Book information can be found at: paulaharrington.wineskins.org