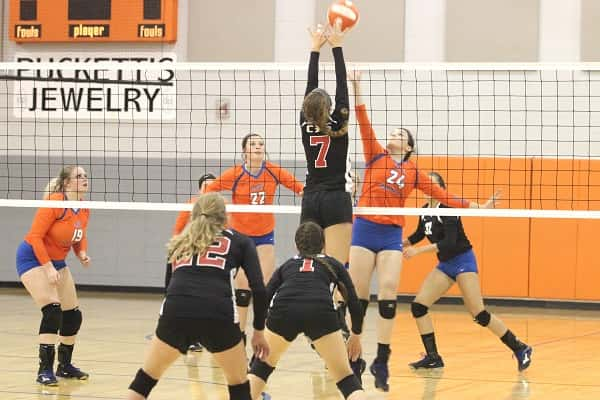 When across the street rivals, Christian Fellowship and Marshall County meet on the court, it's always a great match and Thursday was no exception in a match that took five sets to decide the outcome, which this night went to the Lady Eagles 3-2.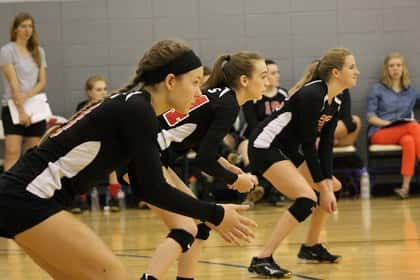 CFS took the first set 25-16, then the Lady Marshals jumped out to an early lead in the second, going on to win 25-23 to tie one set each. Marshall County took the third set 25-20 to go up 2-1 but the Lady Eagles battled back in the fourth set to win 25-18 and tie the match 2-2.
With momentum in their favor, the Lady Eagles ran away with the fifth tie-breaker set to win 15-3 and remain undefeated at 4-0.
Abigail Cima and Maggie Wagner were clutch at the net  for CFS in kills with 13 by Cima and Wagner with 12. Sarah Muller had eight kills, Emma Fletcher five and Lexi Hovekamp with one. The Lady Eagles served up 14 aces led by Wagner with five, Fletcher three, two by Muller, Cima and Emma Alexander and one by Hovekamp. Seven blocks in the game came from Alexander and Cima with two each and one each by Wagner and Hovekamp. Alexander led in assists with 34.
Halle Langhi led the Lady Marshals at the net with 17 kills, 18 assists by Abbey Harrington, digs were credited to Jessica Hicks with 13, Clara Bradley had 10 and eight for McKenzie Elkins and the team recorded 11 service aces.