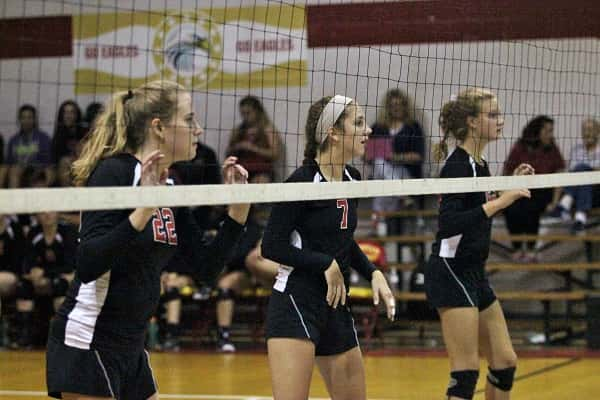 Christian Fellowship won their season opener at home Tuesday in three straight sets over Hickman County (25-11, 25-13, 25-18) behind 15 service aces and 31 kills, under seventh year Head Coach Suzie Burnett.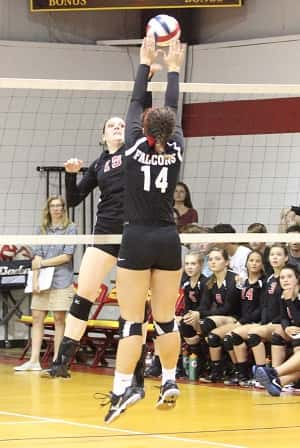 The Lady Eagles will be led by senior Sarah Muller this season along with juniors Alli Durrett and Kenzie Murdock, six sophomores including last year's 4th District All-Tournament Team selections Abigail Cima and Emma Alexander and two freshman.
In their 3-0 win over Hickman County, Alexander and Cima led in aces with four a piece, Muller had two, Maggie Wagner two and one each from Emma Fletcher, Brecksyn Etheridge and Murdock.
Ten of the Lady Eagles 31 kills went to Cima, Wagner had seven, five each for Fletcher and Muller, Etheridge had three and Lexi Hovekamp one.
Wagner had a successful night at the net with five blocks, Muller had four blocks and one each for Cima, Hovekamp and Ali Durret.
Christian Fellowship finished the 2016 season with a record of 20-13, 4th District runner-up and their season ended at the hands of Ballard Memorial in the first round of the 1st Region Tournament.
Their next game will be on Thursday at home against Paducah Tilghman.