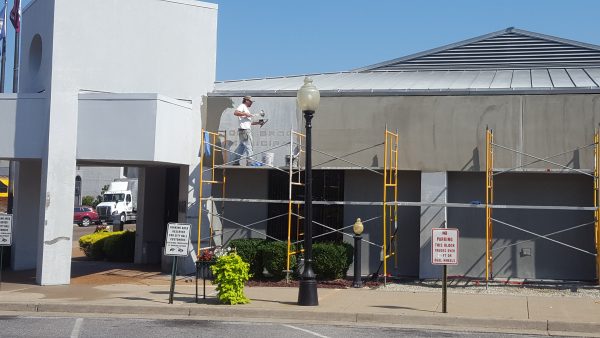 Benton City Hall is getting a facelift.
Work began this week on the project, which will include repairing holes and cracks in the structure, a full skim coat on the building, two coats of specialized paint designed to preserve the work and layer of sealant to finish.
Benton City Council voted to approve the project at its July meeting at an estimated cost of $76,318. West Kentucky Specialties, of Hardin, was tapped to complete renovations. Council initially budgeted $100,000 to make repairs to the facility.
Mayor Rita Dotson said during the July meeting that it was a little more than the city had hoped to spend, but facility repairs were necessary.
"The outside walls, as you notice, it's falling apart," Dotson said. "It has holes, it has cracks; the paint is gone. It's just looking pretty ragged."
City Hall offices will remain open during renovations.