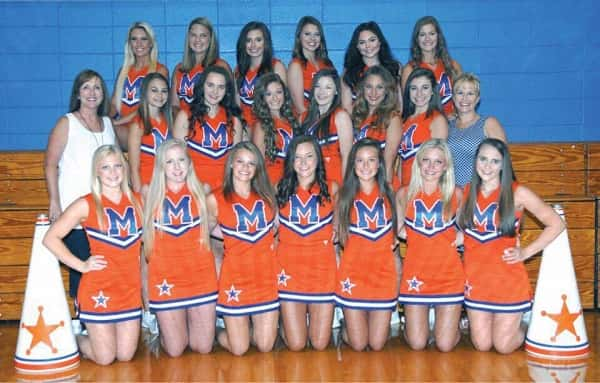 Marshall County's Reed Conder Gymnasium hosted 297 cheerleaders from Western Kentucky for a camp with UCA (Universal Cheerleaders Association) staff from all over the United States.
Jeff Webb's vision for UCA, "Since 1974, UCA has instilled leadership skills and personal confidence in more than four million athletes on and off the field. Our camps and our company are committed to making that happen. With curriculum centered on game cheerleading and crowd leadership, there's no better place to master our effective "Cheer With Us" approach than at a UCA Camp"
Three Marshall County cheerleaders earned All American and the team won most athletic at last week's camp. All American selections were Macie Dunn, Hope Frizzell and Jada Holloway.
"Being an All-American is one of the highest awards an individual can achieve in cheerleading. Each summer at UCA, UDA, NCA, NDA, and USA camps, thousands of cheerleaders and dancers try out for the All-American title, but only 10 percent are chosen."