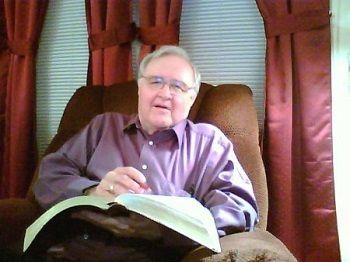 Not criticism! That is what they need the least. The Bible tells us to "Pray for all in authority". Not one time are we told to criticize them. Can you imagine the difference it would make if we all obeyed that command and prayed regularly for all our government leaders, spiritual leaders, business leaders, and all who have places of responsibility and authority?
Well, I can't make others obey God's word, but I could obey it myself. If I did begin praying regularly for all my leaders, what would I ask for them? What do leaders need? I submit people in leadership need three things:
Wisdom – Wisdom will help him/her know what to do, how to do it, when to do it, and even why it should be done. You cannot do anything greater than to pray for your leaders to have the wisdom of God.
Courage – every leader needs courage. Courage gives one the boldness to step out and lead. It takes courage and boldness to lead. A leader must take risks. Those risks are most often taken publicly. Pray for your leaders to have courage to do the right thing, no matter the cost.
Strength – leaders need the strength to stay the course and complete the tasks they are called to do. Leaders must cast vision and then take the lead in implementing the vision. This often involves leading in change. Opposition will come. God will give the strength especially if we will pray and ask Him. One good prayer for a leader is, "As your days are, so may your strength be!"
I have decided to stop the criticism and replace it with prayer that my leaders will have wisdom, courage, and strength. I challenge you to join me!