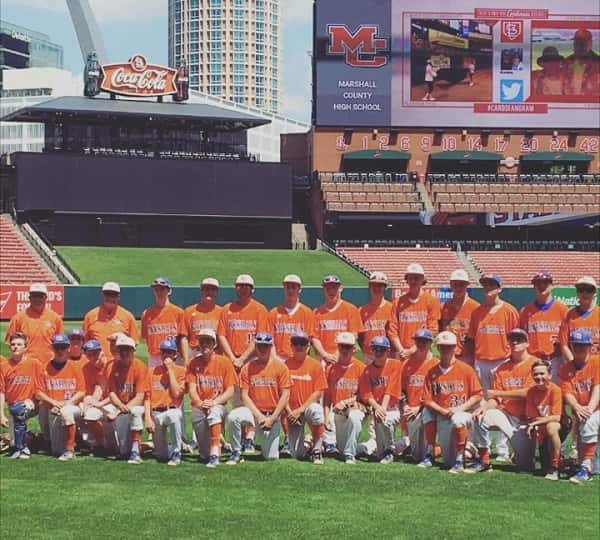 The Marshals took the field at Busch Stadium, home of the St. Louis Cardinals, Monday to play a game against Triopia High School from Concord, Illinois. Their fourth year to play a game at Busch Stadium was originally scheduled to take place on April 27th but due to a rain out and rescheduled double-header for the Cardinals, that game was cancelled.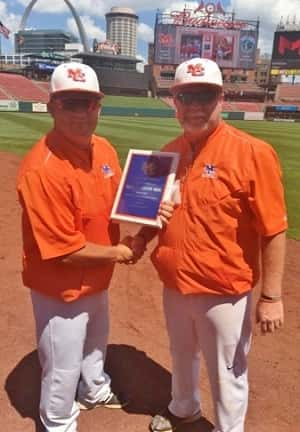 Twenty-seven players were able to make the trip, all getting the experience to play on the big league field. The Marshals took an early 1-0 lead in the second inning that Triopia tied in the third, both runs scoring on wild pitches.
The Marshals went up 2-1 on another error, that Triopia tied again in the eighth inning, that run also scoring on an error. In their final at-bat in the top of the ninth, the Marshals left two runners stranded while Triopia took advantage of their last trip to the plate, winning 3-2 on a walk-off error.