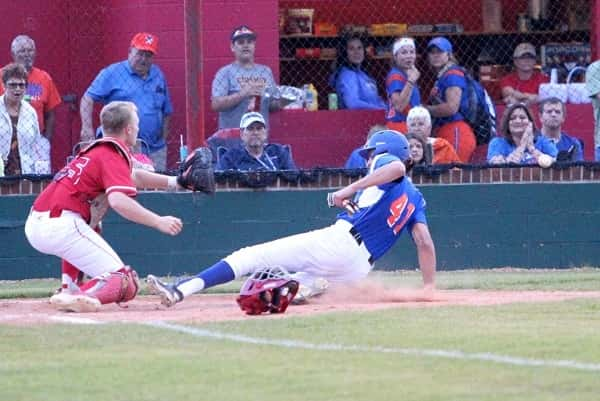 Calloway County beat Murray 8-2 to advance to the 4th District Championship against Marshall County and wasted no time getting the upper hand over the Marshals with three runs in the first inning after a walk to the first batter up, they hit three straight singles by Jeremy Darnell, an RBI single by Lofton Pigg and Jonah Brannon, getting two runs on an error to lead 3-0.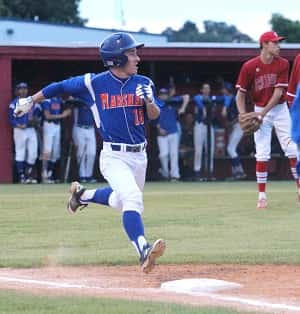 The Marshals left the bases loaded in the bottom of the first inning while the Lakers proceeded to load the bases up in the top of the second inning, picking up another run to lead 4-0.
In the bottom of the second, an RBI single by CJ Johnson scored Lance Dyke who was on base with a double, put the Marshals on the board, but they would leave two stranded on base with the third out.
Calloway went up 5-1 in the third inning, scoring on an error and the Marshals would load the bases again in the bottom of the fourth on a walk by Ty Buchmeier, Johnson was hit by a pitch and a single by Beal, scoring three runs on a sacrifice fly to center field by Drake Anderson that brought home Johnson followed by an error on that same play that gave Buchmeier the chance to slide into home for a run. A single by Cole Griggs brought in Beal to cut the Lakers lead to 5-4.
Scoring for the Lakers big six-run sixth inning came on four singles, two doubles and an error and they finished off with another three runs in the seventh on a two-run double by Carson Chapman and a run scored on a wild pitch for the 14-4 win.
Calloway had 18 hits in the game with the win on the mound going to Garrett Scott in 3.2 innings, allowing all seven of the Marshall hits, three earned run, struck out one and walked two.
Both teams will advance to next week's Regional Tournament at Graves County.
| | | | | | | | | | | |
| --- | --- | --- | --- | --- | --- | --- | --- | --- | --- | --- |
| |  1  |  2  |  3  |  4  |  5  |  6  |  7  |  R  |  H  |  E |
| Calloway |  3 |  1 |  1 |  0 |  0 |  6 |  3 | 14 | 18 |  1 |
| Marshall  |  0 |  1 |  0 |  3 |  0 |  0 |  0 |  4 |  7 |  3 |
HITTING
Marshall: Beal 3/4, Anderson 1/2 (RBI), Griggs 1/4 (RBI), Dyke 1/4 (2B), Johnson 1/1 (RBI)
Calloway: Sheridan 2/4 (RBI), Darnell 2/4, Pigg 2/2 (RBI), Brannon 3/5 (2B, RBI), Dawson 2/5 (RBI), Chapman 3/3 (2-2B, 3 RBIs), Scott 2/5 (2B, RBI), Fritts 1/5 (RBI), Ward 1/1
PITCHING
Marshall: Goins 3.0 (5 hits, 5 runs), G Ives 3.0 (10 hits, 6 runs), C Ives 1.0 (3 hits, 3 runs)
Calloway: Scott 3.2 (7 hits, 4 runs), Dawson 3.1 (0 hits, 0 runs)