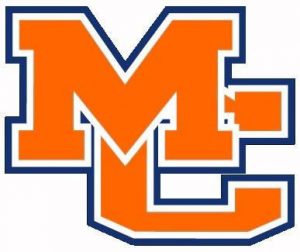 Marshall County High School ranked 37th in the state – putting it in the top 10 percent – according to a recent finding by U.S. News and World Report.
The rankings, released earlier this week, were determined based on a number of criteria, including student performance on state assessments, achievement in overcoming educational gaps, graduation rates and college and career readiness, according to U.S. News and World Report media release.
Among the 2017 U.S. News Best High Schools in Kentucky, there are four gold medal schools, 35 silver medal schools and 47 bronze medal schools. MCHS, according to the report, was given a silver star for its efforts, coming in 37th out of 370 high schools that achieved rank.
Superintendent Trent Lovett said he felt the growth of the district could be attributed to focusing on a more personalized learning experience for students.
"We feel like we have a great high school," Lovett said. "We're not concentrating on test scores anymore. We're looking at the whole student. Not that test scores – not criticizing anybody that builds off of test scores – but we do not feel that one test, given one time a year can do any justification of how good of a high school that we have. So, spending all the time to prepare for that one test a year that a lot of it is multiple choice, I feel like that's wasted time."
The district continued to roll out new initiatives to shape that personalized learning experience, he said. For some, college bound curriculum worked best; the district has been working on ways to facilitate that path for students, including partnerships with Murray State University to allow students the opportunity to receive college credit through initiatives such as Thoroughbred Academy and Racer Academy. The district has also partnered with West Kentucky Community and Technical College on the Commonwealth Middle College initiative, which has also provided avenues for students to receive college credit.
"It's really been good, a good experience," Lovett said. "Those students can pick up 12 hours of college credit that's transferable anywhere in Kentucky – and probably other places as well — for a … reduced price."
Equally important, though, were those paths that led students to careers outside a college experience, he said.
"We've worked on building career pathways," Lovett said. "And we've tried to build career pathways that meet the needs of students in this area. You know I've got some other plans, I'm going to try to meet with the plant managers from some of the plants in Calvert City and see if we can work on a career pathway that will keep some of our people home to be able to fill some of the jobs that they may have. For a while, a lot of the industry, they wouldn't hire anybody if they didn't have a college degree. Well, that's not always best."
Lovett said the district had pushed soft skills such as work ethic, punctuality and professionalism as much as content material in recent years for students who might not choose a college path. In particular, he said the district had been working to help students hoping to achieve a work-ready path obtain necessary certifications to join the workforce upon graduation.
"That has also helped in the graduation rate, keeping students here," he said. "Because if you say, 'well, I'm going to make you take this class, this class, this class and this class,' but if I can guide you in this direction and say 'OK, now you do have to take these bare minimum courses, but I'm going to let you spend some time doing what you want to do in the area you want to practice in' (it helps)."
One of the district's newest initiatives could help provide that avenue a little easier. MCHS staff have been working to establish a "Career Academy" for those students at the junior and senior level interested in pursuing careers in culinary arts, welding, carpentry, auto body or auto tech. MCHS Principal Amy Waggoner said students in the program will have the opportunity to take their minimum state-required courses in core subject matters at the Tech Center, and then utilize the rest of the day receiving instruction in their chosen career path.
"Their plan is to job shadow, work them through the career programs to get their certifications and then to possibly intern them in an actual work environment like a co-op," Waggoner said. "… Because there's many students that do not want to go to college, they want to go directly into the workforce. And Marshall County is a Workready community, so we're trying to partner with our community in making our students have the skills that they're going to need."
Waggoner said the goal was to have students ready to join the workforce or very near it by the time they graduated high school if they chose. While the district has provided co-op experiences for students for a number of years, Waggoner said the Career Academy was different in that the school was actually providing a block of time dedicated to providing that instruction at their own pace.
"I hope that they will graduate with their certification and possibly a job," she said. "Or if not a job at least some experience that they can take with them if they want to go on to a postsecondary environment. You know a lot of kids are going to go on to a tech center at WKCTC. We have some kids that go on to the diesel college. Just different places like that. We just hope that this will give them a leg up."
Waggoner said staff had accepted about 100 students into Career Academy for its inaugural year. Students were required to apply to the program, and only those who had demonstrated a seriousness about the curriculum and work ethic that lent itself to success were accepted. Students had to maintain a 2.5 GPA on average, though some with a 2.0 were considered upon vetting and an interview process.
It's new," she said. "We don't know, I mean we've tried to foresee what kind of pitfalls and things we're going to have, but we're not really sure. Everybody is willing to do it, we all wanted to do it. We wanted to provide that service for our kids. And it is more personalized, because some of those kids, they're not going to want to write a senior research paper, and honestly, that may not help them. But their English course that they'll be taking will be more geared to what they're going to do, the type of writing that will be required in an actual job setting."
Waggoner said instructional staff hoped to partner with community and business on providing work-related opportunities to Career Academy students. For more information on partnership or the academy, contact Stacey Bradley, career and technical education director, at 270-527-8648.
To learn more about area school rankings in Kentucky, click here.