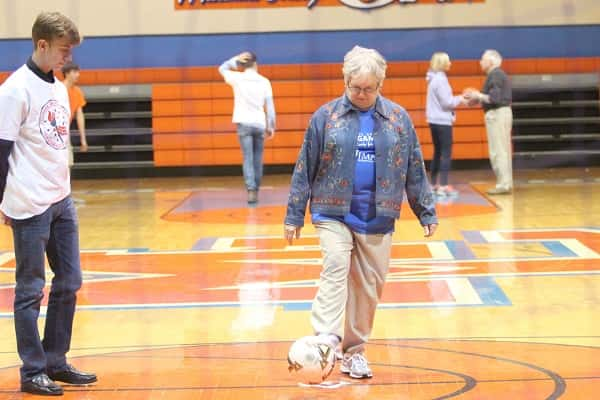 DRAFFENVILLE – The Purchase Area 50+ Games were held on Monday at Marshall County High School. Inclement weather forced the games inside but that didn't seem to dampen the spirit of the competitors.
Competitions were held in 15 different events; Basketball Shoot, Bean Bag Toss, Football Throw, Horseshoes, Marble Shoot, Soccer Kick, Washer Pitching, Softball Throw, Cookie Stacking, Shot Put, Running Broad Jump, Standing Broad Jump, 50 Meter Dash, 100 Meter Dash and 200 Meter Dash.
Wednesday the games will head to the Kentucky State Resort Park Golf Course. Participants should bring their forms and the $45 per person fee to play.