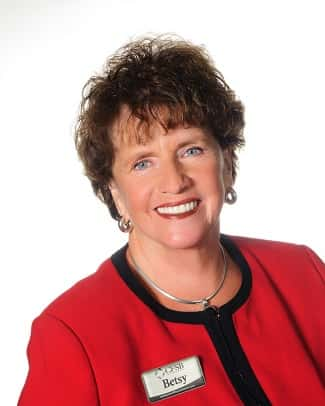 Washington, D.C. (March 31, 2017)—April is ICBA Community Banking Month—a time to salute the nation's more than 6,000 community banks and the Main Street communities they serve. Throughout the month, the Independent Community Bankers of America® (ICBA) and Community Financial Services Bank (CFSB) will share the positive story of community banks—how they help their customers and build stronger communities and why they are principal drivers of economic prosperity on Main Street.
"Community banks are locally owned and operated financial institutions that take in local deposits and lend them out locally in the form of loans to customers, farmers and small business owners. Many times, community banks are family owned and have served their community for generations," said ICBA Chairman R. Scott Heitkamp, president/CEO of ValueBank Texas, headquartered in Corpus Christi. "Community banks exist to serve the needs of their customers and communities and make their Main Streets thrive one loan at a time." Betsy Flynn, CEO of CFSB said, "We are so honored to participate in Community Banking Month.  Since 1890, we have valued the relationships with each of our customers. They continue to allow us the opportunity to service the needs of this community."
Community banks are relationship lenders that flourish when their customers and communities do the same. Taking care of customers and looking out for the best interest of local communities is inherent to the relationship lending business model that is unique to community banking.
Below are some fun facts about community banks.
·         Community banks constitute 96 percent of all banks!
·         There are more than 600 counties—almost one out of every five U.S. counties—that have no other physical banking offices except those operated by community banks.
·         There are more than 51,000 community bank locations nationwide.
·         Community banks hold more than $3.8 trillion in assets, $3.1 trillion in deposits, and $2.6 trillion in loans to consumers, small businesses and the agricultural community.
·         Community banks employ 700,000 Americans and create countless jobs thanks to their role in lending to small businesses and agricultural enterprises.
·         Community banks make more than 50 percent of small business loans.
·         Community banks make 90 percent of agricultural loans.
·         More than 2,500 community banks have been in business for more than 100 years.
·         The oldest community bank is in Rhode Island. It's 215 years old, which means that it opened the same year that John Adams was elected president and Volta created the first modern battery!
To follow the ICBA Community Banking Month conversation on social media, follow the #BankLocally hashtag on Twitter.  For more information on CFSB, visit www.yourlifeyourbank.com or on Facebook by searching CFSBank or on Twitter @CFSBank.
About ICBA
The Independent Community Bankers of America®, the nation's voice for more than 6,000 community banks of all sizes and charter types, is dedicated exclusively to representing the interests of the community banking industry and its membership through effective advocacy, best-in-class education and high-quality products and services.  For more information, visit www.icba.org. 
About CFSB
CFSB, Western Kentucky's Community Bank, is a locally-owned and operated ESOP financial institution with headquarters in Benton, Kentucky.  CFSB has locations throughout Calloway, Marshall and McCracken County in western Kentucky and employs more than 210 team members. Member FDIC.  For more information, visit www.yourlifeyourbank.com.