Remembering Stagner's Grocery
Sharpe, KY
Written by Justin D. Lamb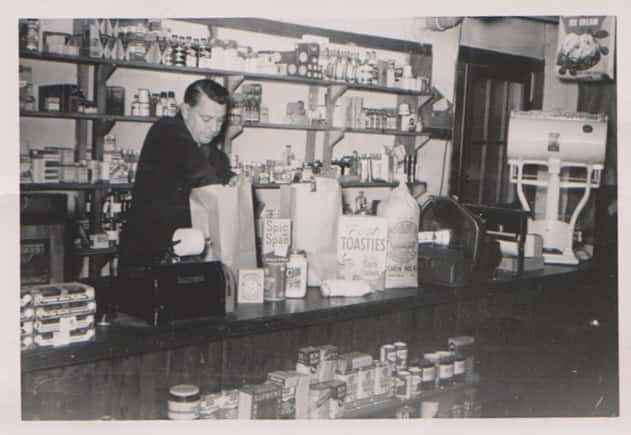 Omer Stagner bagging groceries.
(Courtesy of Janelle Veazey)
For over 30 years, Omer Stagner, a former school teacher, and his wife Zilpha operated Stagner's Grocery in the Sharpe community. Also known as Stagner's Jot-Em Down, the grocery was located on Highway 68 and first began operation in the late 1930s in a small building.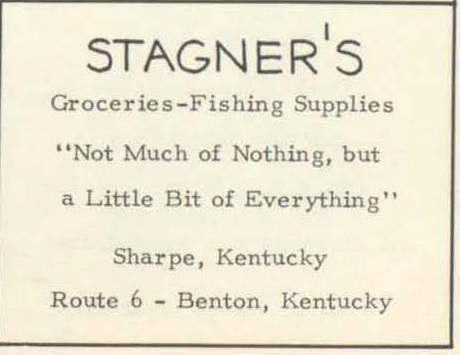 Omer and his father-in-law constructed a two story block building in 1941 where the grocery store was located on the first floor and the family of four lived upstairs on the second floor. Stagners grocery store provided everything from groceries to fishing supplies to gasoline and it was the center of life in the Sharpe community where old men would gather to swap pocket knives and women would chat about the latest news.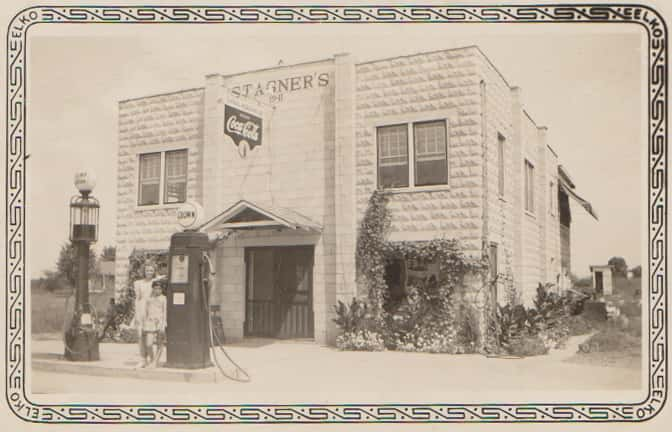 (Courtesy of Janelle Veazey)
The store eventually shut down in the early 1960s when the Stagners retired and moved to Palma. Omer Stagner was later instrumental in the founding of North Marshall Water District and served as superintendent for two years. Omer Stagner passed away on August 27, 1978 at age 72 and was buried in the Wilson Cemetery. Zilpha passed away in July 1992.