"The Fanning Preacher"
Dr. Lorenzo V. Henson
Written by Justin D. Lamb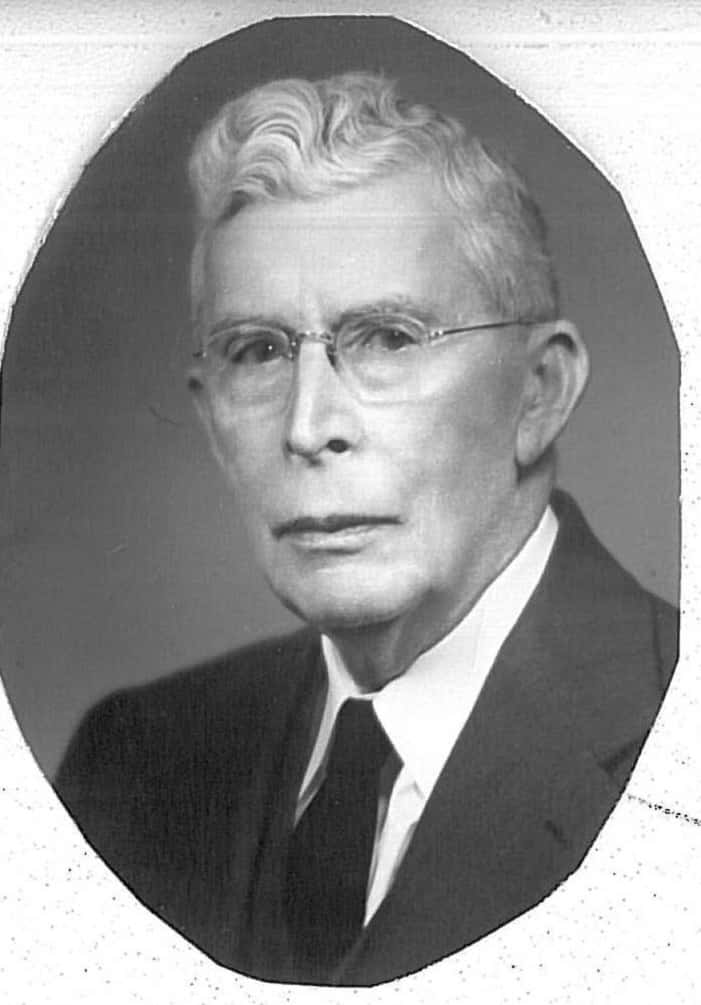 Dr. L.V. Henson
(Courtesy of Caroline McLemore)
The only child of John Lewis Henson and Nancy Kennedy McLeod, Dr. Lorenzo Valdo Henson was born on a farm near Olive on March 8, 1878. When he was a small child, his father passed away and his mother was left to care for him and his three half-siblings. When Henson was eight years old, his mother married for a second time to George Newton "Tank" Lovett and Henson became a step-brother to four siblings. Interestingly, this one household produced three of Marshall County's most respected citizens: Lorenzo V. Henson and his half brother, John Napoleon "Poly" Henson who both became Baptist ministers and Henry H. Lovett who became a successful attorney and judge.
Henson attended common school at Olive and later entered college at Clinton Baptist Institute in Clinton, Kentucky where he taught a few courses while in attendance. On March 12, 1902, Henson married Nancy Brook Gold, daughter of William Monroe Gold and Jeanette Wolfe, at the Maple Springs School and the marriage would later be blessed with two children, John Gold Henson and Lucille Henson Lilly.
Religion played an important role in Henson's life early on. His stepfather Tank Lovett was a devout Methodist and raised his children at the Olive Methodist Church. Henson's mother, however, was a devoted Baptist and raised her children as such. At the age of 22, Henson began to take an active role with the Olive Baptist Church and soon began preaching. By 1910, he was ordained as a Baptist Minister and began traveling to different churches in the county to preach. Henson became pastor at Salem Baptist Church in Calloway County in 1915 and would spend the next thirty years there.
With his expressive and eloquent style, Henson became known as the "fanning preacher" as he would often stand at the right of the pulpit and fan himself while preaching a sermon. As the sermon would go along, his preaching would become more intense as would his fanning.
During his time at Salem Baptist Church, Henson became in high demand as a preacher and was called to preach at several churches throughout the western Kentucky and west Tennessee area on a part-time basis. Henson served as pastor at First Baptist Church in Benton for a several years, and after his resignation in the 1930s, Henson served as elder and helped establish the First Missionary Baptist Church after the split of the congregation of the First Baptist Church. Dr. Henson was pastor at New Bethel Missionary Baptist Church from 1941 until 1945.
Henson continued to preach well up into his 90s until he retired from the pulpit in 1968. While looking back at his career in 1972, Henson estimated that he officiated at 1,050 baptisms during his long career. Henson was known as a "long-winded" preacher and he would often joke, "I preached long on occasion because I felt some people's spiritual containers were too small."
Henson remained active in his older years and walked a mile a day up until he was 97 years old when an injury to his back forced him to stop. Just a few months following his 99th birthday, Dr. Lorenzo V. Henson passed away on May 1, 1972 at Benton Municipal Hospital. He was laid to rest beside his wife in the Strow Cemetery in Benton.