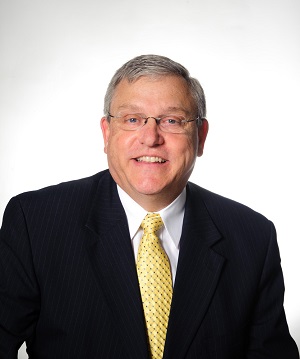 BENTON, KY – After 30 years, many contributions and a stabilizing influence through changes in the financial industry, CFSB's Chief Lending Officer/Executive Vice President Garry Smith has announced his retirement effective December 31, 2016. He has provided conservative leadership at the helm of CFSB's lending activities.  When the financial crisis of 2008 hit, CFSB was in a position to meet the credit needs of our community due to the conservative lending practices maintained during the 'boom' years.  Consequently, the bank has grown profitably in subsequent years.
Garry Wayne Smith graduated from South Marshall High School a member of the Class of 1973.  He also holds a Bachelor of Science Degree majoring in Communications from Murray State University in 1977. Smith started his career with CFSB in August 1986 as the Assistant Vice President of the Secondary Market and Trust Department.  In January 1987, Smith then took the responsibility of the Real Estate Department.  April 1989 brought a promotion to Vice President.  In June 1991, Smith was named Senior Loan Review Officer.  In August 1994, he was then promoted to Senior Vice President.  Smith's responsibilities include Loan Review, Real Estate, Loan Operations, Commercial Lending, Secondary Market and Indirect Lending Departments. In February of 2006, Smith moved into his current role as Chief Lending Officer.
Smith's education in banking includes graduating from The Graduate School of Banking at the University of Wisconsin-Madison.  He and his wife Kathy have two married children, Marcus Smith and wife Devan of Benton, Kentucky and Mallory (Smith) and husband Ryan Fagan of Louisville, Kentucky.  The Smith's attend New Harmony Missionary Baptist Church where Garry is the song leader.