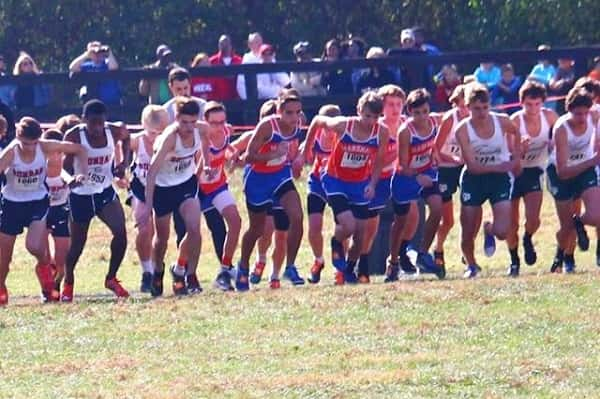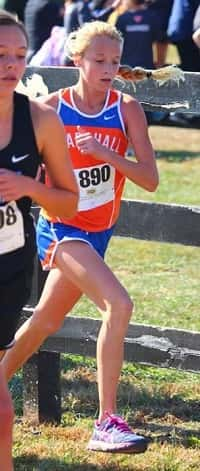 LEXINGTON – The Kentucky Horse Park in Lexington was the site Saturday of the KHSAA State Cross Country Championships. Eight Marshall County runners lined up for the Class 3A races, seven runners for the boy's team and one from the girl's team.
The Marshall boys finished 25th as a team with the top finish coming from Jackson Yates (17:33.02) in 79th among a field of 246 runners. Winning the 3A individual title from DuPont Manual was Yared Nuguse (15:41.13), second place went to Alex Mortimer (15:48.73) of Tates Creek and third place to Patrick Schaefer (15:53.52) from St. Xavier.
St. Xavier won the 3A team state title, Trinity was second, Eastern third and the Marshals finished 25th.
Behind Yates, Garrett Fulgham (18:03.08) finished 129th, Mason Cosner (18:15.21) was 146th, Samuel Lanham (18:28.15) crossed in 170th, Ethan Dowell (19:08.50) finished 210th, Knox Sandlin (19:11.39 was 215th and Cole Wyatt (19:34.38) finished 234th.
Alexia Minter, a Marshall County 7th grader, was one of 15 of  the youngest competitors in the race in the 7th grade and finished 151st (22:27.98). In a field of 243 runners, Alena Sapienza-Wright (18:08.87) from DuPont Manual took the state title – successfully defending her 2015 state championship, Kaitlyn Lacy (18:09.70) from Male was second and Karlee Hoffman (18:35.38) of Daviess County took third.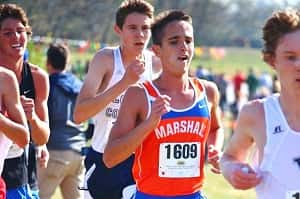 The DuPont girl's team won the team title, Daviess County took second and Oldham County third.
In Class 1A races, Keeton Thornberry (16:16.25) from Holy Cross won the boy's title with the team win going to Lexington Christian. Kailee Perry (19:46.11) from Morgan County won the girl's title and St. Henry District took the team title.
In Class 2A, the team from Lexington Catholic took first for the boys and Christian Academy was first among the girl's teams. Jacob English (16:05.08) from Warren East finished first and Michaela Reinhart (17:57.18) from Lexington Catholic placed first in the girl's race.