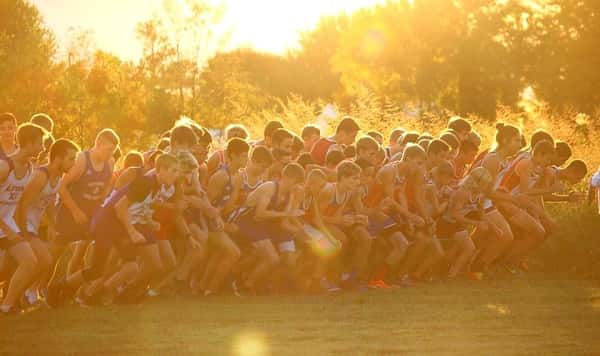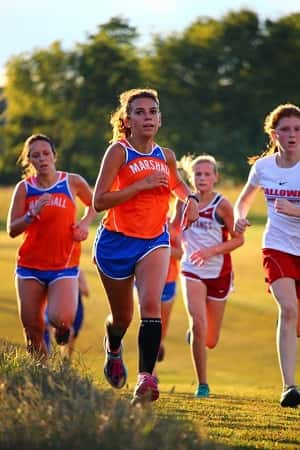 DRAFFENVILLE – The Cross Country team hosted the annual Mad Marshal Dash Thursday. The Marshals boy's varsity and middle school teams placed 2nd in the meet with top finishes coming from Jackson Yates taking 2nd in the 3200 meter race in 10:53.00 and Samuel Lanham 1st in the middle school division in 11:44.10.
McCracken County's Ben Hodges took 1st in 10:53.60 in the boy's varsity race in a field of 141 while Graves County's middle school runner, Carley Dowdy placed 1st overall in the girl's varsity race in 13:24.20 among 88 competitors.
Jordyn Ray crossed the line with the best finish for the girl's taking 1st in 13:39.50 in the varsity race and 3rd overall as the two fastest times were recorded by middle school runners from Graves County.
Marshall middle school runner, Tarryn Story, finished 3rd in the girl's middle school race and 6th overall.
Complete list of Marshall County results:
| | | | | | |
| --- | --- | --- | --- | --- | --- |
| GIRLS | | | BOYS | | |
| Middle | Varsity | Athlete  | Middle  | Varsity | Athlete |
| | 1 | Jordyn Ray | | 2 | Jackson Yates |
|  3 | 6 | Tarryn Story | | 4 | Garrett Fulgham |
|  5 |  9 | Alexia Minter | | 6 | Mason Cosner |
| | 28 | Haley Ford | | 12 | Ethan Dowell |
| | 29 | Chloe Kerrick | | 13 | Cole Wyatt |
| | 31 | Sarah Knoth | 1 | 14 | Samuel Lanham |
| | 38 | Breonna Logothetis | 2 | 18 | Ethan McCarty |
| | 44 | Sarah Thompson | | 24 | Knox Sandlin |
| | 55 | Sydney Reed | | 27 | Jackson Reed |
| 29 | 67 | Larissa Holt | | 34 | Curtis Bradley |
| 30 | 70 | Bella Barrett | | 44 | Alex Colburn |
| | 74 | Cora Robinson | 9 | 52 | Isaiah Kirby |
| 33 | 78 | Faith Burnett | 12 | 57 | Thomas McLean |
| | | | | 64 | Garrett Womack |
| | | | | 78 | Justin Wilson |
| | | | 25 | 97 | Aidan Clinton |
| | | | 27 | 98 | Jack Noles |
| | | | 32 | 104 | Avery Minter |
| | | | 34 | 107 | Ethan Riley |
| | | | 51 | 129 | Andrew Lanham |
| | | | 53 | 132 | Zach Artis |
| | | | 56 | 135 | Grady Ward |