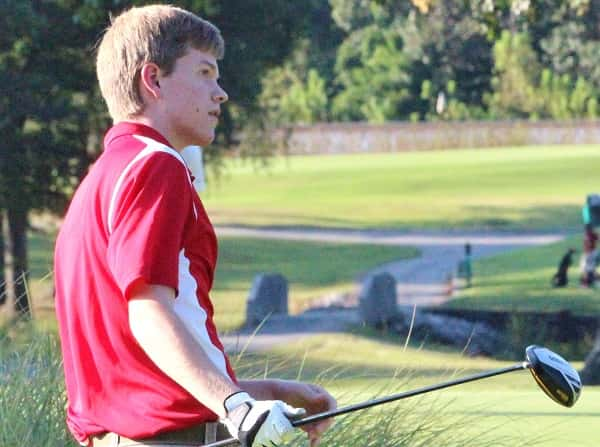 DRAFFENVILLE – In recent matches, the Christian Fellowship golf team played Dawson Springs at Calvert City Country Club on August 25th, winning 198 to 207 led by Gavin Cypret with 42, Jordan Choate shot 47, Elijah Toth 54 and Jordan Vaughn 55. Medalist honors went to Dawson Springs' Schyuler Storms with 39. Also playing for CFS, Maddie Ortt, the only girls on this year's squad and she shot 44.
On Monday, the Eagles played another match at Calvert City against Caldwell County. Lead by medalist Ben Knight with 38, Caldwell won 177 to 205. Toth shot the low round of 48 for the Eagles, Cypret shot 50, Logan Draffen 53 and Choate 54. Caldwell had two girls that played led by Bailey Fuller with 42 and Ortt shot 50 for CFS.
Tuesday at Drake Creek, CFS played a match against Livingston Central who were led by Cameron Head and Zach Fleet with 41's on their way to win 168 to 210. Toth led CFS with 50, Cypret 51, Choate 52 and Vaughn 57 while Ortt carded a 53 on the girl's side.
CFS will tee it up on Thursday in a match with Mayfield at Mayfield Country Club. UPDATE: This match has been cancelled due to course repairs.