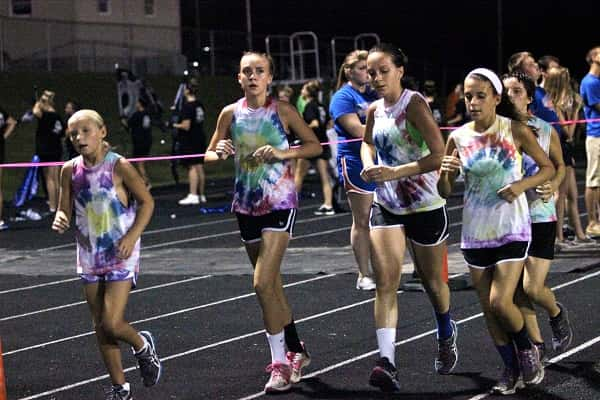 BENTON – Marshall County Cross Country (MCXC) hits the ground running this season.  Competing in their season opener last week at Calloway, Marshall County finished a strong 1st, winning by a margin that nearly doubled their own score!
The XC team is made up of several runners who have made multiple trips to compete at the state level.  This year lays out to be one of the strongest teams in the district, anticipating another trip to the state competition.  Their next event is actually a non-competitive event.  They will be sharing Carroll Traylor Stadium with their fellow football athletes this Friday night.
During the home game against Ballard County, both the Middle School and High School Boys and Girls XC teams will be running the track for your support, both in your presence and your dollars.  Each year, the XC teams host a Run-A-Thon, logging close to 200 miles during the Varsity game, which generates the majority of their operating budget.  Come join us Friday night.  Cheer on all the athletes as you get to enjoy a taste of the Marshal Athletic Program.