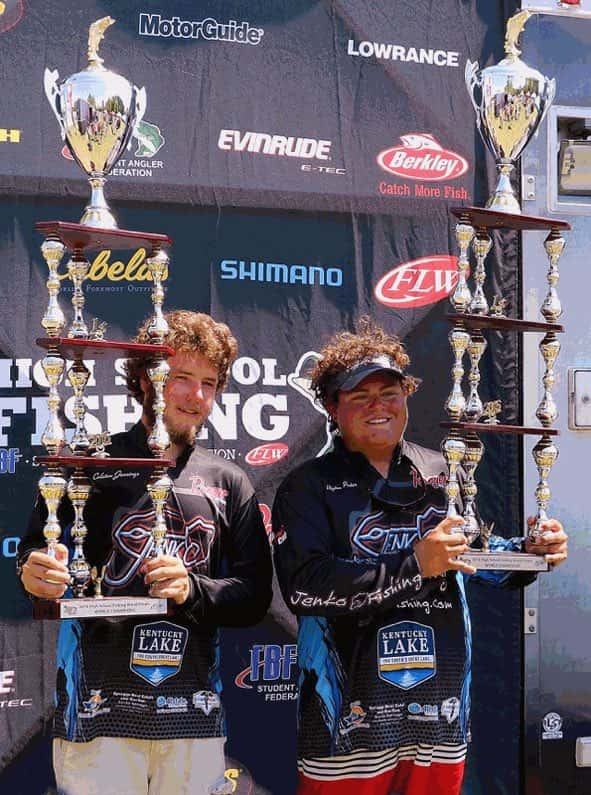 FLORENCE, Alabama – Marshall County and Calloway County alums Peyton Porter and Coleton Jennings won the High School Fishing World Finals this past weekend on Lake Pickwick in Florence, Alabama.
The four-day event from June 28-July 2 saw 168 teams take off on Day 1 and at the weigh-in, Porter and Jennings were in 128th place with three fish weighing 5-05. Day 2 they jumped a few places to 109th with five fish weighing 6-14 for a two-day total of 12-03 placing them in the Day 3 Second Chance Consolation Round.
The duo finished in the Top 10 to advance, coming in second with a five fish limit of 20-09, joining the Top 10 Day 3 Semi-finalists in the final day, saving their best for last, pulling in five fish at 26-03 to win the title.
The two won $8,000 in scholarship money and Porter plans to join the Murray State Bass Fishing Team this fall.