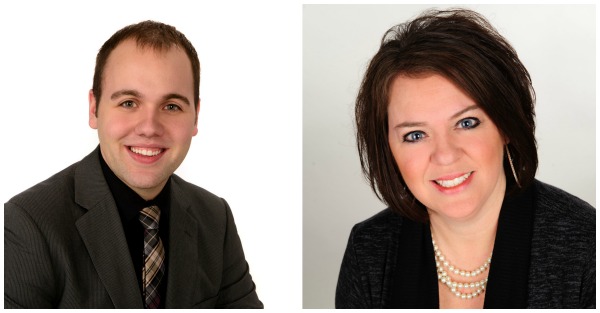 (MEMPHIS)-Paul W. Barret, Jr. Graduate School of Banking in Memphis, Tennessee recently announced the graduation of CFSB Assistant Vice President J. Allen Waddell and CFSB Draffenville Banking Center Team Leader Rhonda K. Owens.  Seventy-five students completed the three year curriculum and graduated in the 2016 class.  The school was held May 22-27 on the campus of Christian Brothers University in  Memphis.
Danny Kelly, Chairman of the Board of Regents of Paul W. Barret, Jr. School of Banking, spoke at the graduation ceremony and congratulated the graduates on behalf of the Board.  In addition to course work, students attended the annual Paul W. Barret, Jr. Lecture Series event.  Kat Cole, Group President of FOCUS Brands, addressed School participants and invited guests on the topic "Lessons from Unexpected Places".
Paul W. Barret, Jr. Graduate School of Banking has been providing advanced banking education for forty-four years, with a curriculum designed to provide a high degree of understanding of all commercial banking functions.  During the three-year program, graduates received 125 hours of classroom instruction and prepared in-depth reports in eight areas of study.  Approximately 250 financial industry professionals from nineteen states participated in the 2016 session.