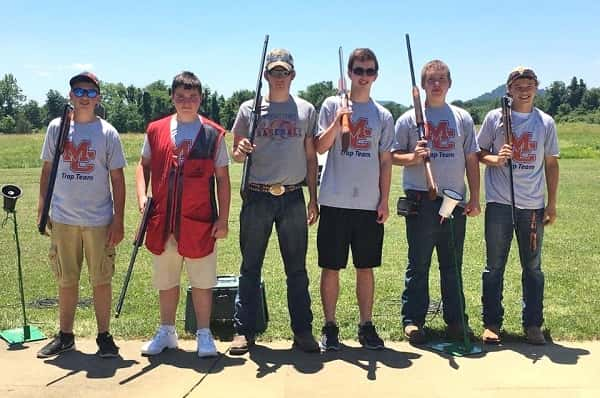 Marshall County was one of 7 Kentucky high schools to compete in the inaugural Kentucky State High School Clay Target League's (KYSHSCTL) 2016 spring trap shooting season, which began March 20th.
Following the Spring League, all student athletes were invited to participate in individual and team competitions at the 2016 State Tournament June 11th at the Central Kentucky Gun Club in Berea.
Marshall County competed against Scott County in Class A Conference 3, competing in "virtual" competitions with Scott County coming out on top at the end of the 6-week season.
Ty Moore, Garrett Hurley, Teddy Wynn and Nate Brewer earned patches for the 2016 Spring Leagues 25 Straight Club and Moore, Hurley and Wynn all shot a straight 25 in state competition.
Gabby Davis finished the season 4th in final season Top 5 Overall Female standings and Travis Coursey 7th in Overall Male top 10 standings. Davis finished 2nd in the top 5 Class A Conference 3 standings. Three placed in Class A Conference 3 male top 5  – Travis Coursey 2nd, Clayton Bailey 3rd and Ty Moore 4th.