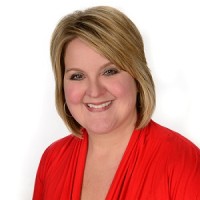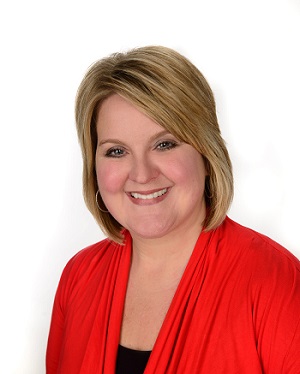 (BENTON, KY)-Community Financial Services Bank (CFSB) recently promoted Kathy Parker to Vice President, Chief Operations Officer. This promotion was unanimously approved by President/CEO/Chair Betsy Flynn and the Community Financial Services Board of Directors.  This move continues to ensure customer service and secure the future of CFSB.
Parker graduated from Marshall County High School, a member of the class of 1989.  She began her career at CFSB in March of 1997 in the Financial Department. Kathy holds a Bachelor of Science in Accounting and Computer Science from Murray State University, graduating in May 1996.  Her duties as Chief Operations Officer include the oversight of loan operations, deposit operations and electronic banking teams, along with Contingency Planning and CFSB Policies.
Parker and her family are active at the Calvert City church of Christ as well as in school activities with her two sons at North Marshall Middle and Calvert City Elementary.  She recently served on a committee that  assisted in the development of Calvert City Elementary School's current Mission and Vision Statements.  Kathy also volunteers at the West Kentucky Youth Camp in Marion, Kentucky.  She resides in Calvert City with her husband Brad and children Garrett and Logan.