The Mysterious Disappearance of Will Ivey
Written by Justin D. Lamb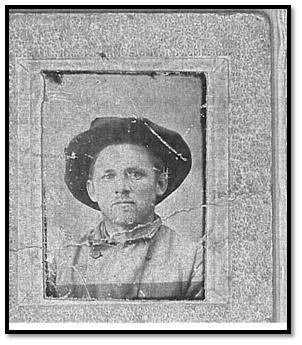 Will Ivey
(Courtesy of Lewis Mathis)
What ever happened to Will Ivey? This question has been asked for many years, but no answer has been given to one of Marshall County's biggest mysteries.  Around 1905, Will Ivey walked out of his Brewers home toward his barn and was never seen again by his family and friends.
"It is a very mysterious thing," said Ruth Agnes Riley, whose mother-in-law, Clarencie Ivey Riley, was Will Ivey's half-sister. "My mother-in-law told me the details of what she remembered how he [Will Ivey] just disappeared one day."
Not many details have survived through the years on his fascinating case which leaves more questions than answers.  The story has it that one evening in 1905 Will Ivey just finished having supper with his family when he told his wife he was going out to the barn. Moments after he left for the barn, a knock came at the door of the Ivey home. Mrs. Ivey went to the door where two men asked for Will Ivey. "He is out at the barn," Mrs. Ivey told the two strangers.  What happened next is not quite known.
When Will Ivey did not return to the house, Mrs. Ivey went to the barn to check on him, but found no trace of him or the strange two men. "The Ivey family never saw Will Ivey again," said Ruth Agnes Riley.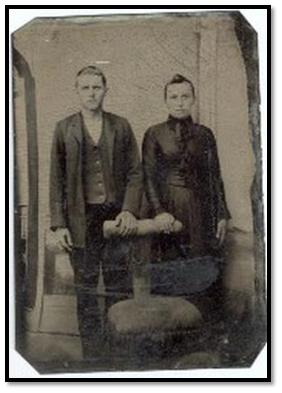 Will Ivey and Eliza Jane Ivey
Following his disappearance, the family, neighbors, friends, and local authorities looked for Ivey, but to no avail. They searched in neighboring towns, communities, and counties and when the worse was thought to have happened to Ivey, they searched in wells, cisterns, rivers, and creeks for his body.
"Years later a man by the name of Will Ivey was found to be living in Arkansas," said Riley. "He had the same amount of children with the exact same names as the Will Ivey in Marshall County." It was never confirmed if this coincidence was in fact the same Will Ivey who lived in Marshall County. Some believed he had not been killed, but was in some kind of trouble and took off and started a new life with a new wife and family in Arkansas. The truth may never be known to this intriguing mystery.