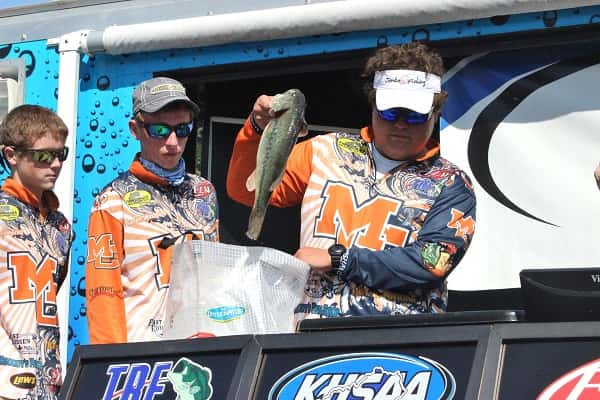 GILBERTSVILLE – Kentucky high school anglers battled through a windy, chilly day on the second day of the KHSAA State Bass Fishing Championships on Kentucky Lake Saturday and in the end, Eric Price and Noah West of Lawrence County High School held on to their 1st day lead of 20-1, adding a 5-fish 2nd day weight of 14-3 to win the state title with a total of 34-4.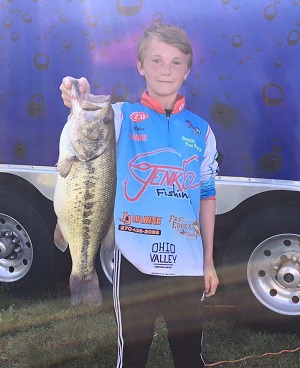 McCracken County's Daniel Schroeder and Ashton Goff were in 2nd place heading into day two of the championships and weighed in 5 fish at 13-1 on Saturday for a 2-day total of 30-2 to hold on to 2nd place overall.
Third place went to Bailey Hardwick and Logan Rigney of Wayne County High School with a 2-day total of 27-9.
Marshall County's Peyton Porter and Barrett Washburn made a big move up the standings from 30th after the 1st day to finish 16th with a 2-day total of 22-15 among the 64 teams.
Myles McManus from Calloway County High School caught a 6-15 bass on the 1st day which held up for Biggest Bass honors.
Click the link for a complete list of state results.State Bass Fishing Results