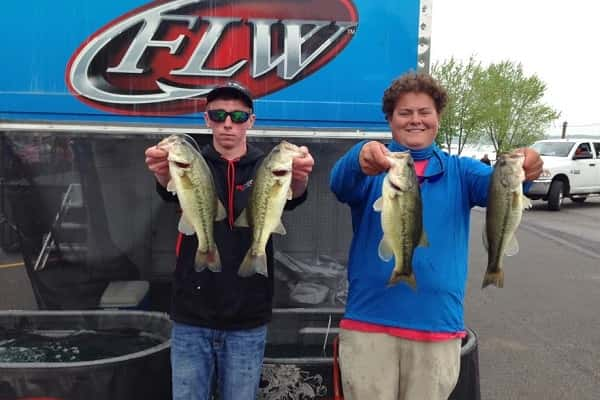 KUTTAWA – The KHSAA 1st Region Bass Fishing Tournament was held April 23rd on Barkley Lake. All four Kentucky regions held their championships last weekend with the top 16 in each region advancing to the KHSAA State Bass Fishing Tournament to be held beginning May 13th at Kentucky Dam Marina.
Marshall County's Peyton Porter and Barrett Washburn qualified for the State Tournament with their 11th place 4-catch weight of 9-2. The team of Sydney Ladd and Calley Kimberlin placed 32nd with two fish weighing 4-1.
Muhlenberg County took the top two spots in the tournament. Taylor Harris, Drew Mendoza and Bronson Goff took 1st with 5 fish weighing 12-15. Brandon Boyd and Chance Glass placed 2nd with a 5 fish weight of 12-13.