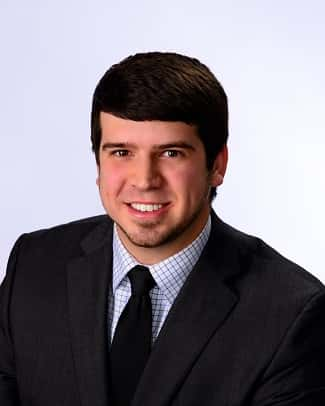 BENTON, KY -Community Financial Services Bank (CFSB) recently promoted Security Analyst Taylor R. Hicks to Information Security Officer for CFSB. This promotion, unanimously approved by CFSB President/CEO/Chair Betsy Flynn and the Community Financial Services Board of Directors, was made to ensure customer service and further secure the future of CFSB.
Taylor graduated from Marshall County High School, a member of the Class of 2009.  He began his career at CFSB in July 2014, in the Information Security Department.  In addition to his current responsibilities as Security Analyst, Hicks will be implementing, monitoring and testing information security controls.
Taylor is a graduate of Murray State University, Class of 2013. Hicks resides in Gilbertsville with his wife Stephanie.  They attend First Missionary Baptist Church of Benton, where he is a member of the worship band and assists with multi-media productions.