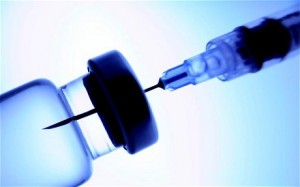 State public health officials are urging Kentuckians to get flu vaccinations to reduce the spread of illness.
Dr. Kraig Humbaugh says getting a flu vaccine is an early holiday gift that people can give to themselves and their families.
He says as people gather for the holidays, that increases the potential for exposure to the flu. Humbaugh is deputy commissioner of the Kentucky Department for Public Health.
National Influenza Week is Dec. 6-12.
Kentucky health officials report weekly to the Centers for Disease Control and Prevention as part of statewide flu surveillance efforts.
Kentucky's flu activity is currently classified as "local." That indicates outbreaks of flu or increases in influenza-like illness cases are in a single region of the state. Vaccine supplies are considered plentiful at this time.