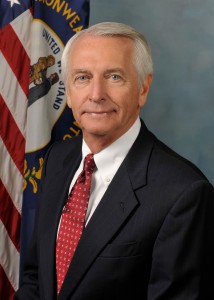 (AP) Gov. Steve Beshear has given child care providers a raise in one of his last acts as governor.
Beshear announced Thursday he was increasing reimbursement rates by 5 percent for providers in Kentucky's Child Care Assistance Program. The program pays for child care for parents who have low incomes or who participate in education or other training programs.
The current reimbursement rate is $10.23 per child per day. Beshear said most child care providers would see increases of $1 per child per day, while some could see increases of as much as $2 per child per day depending on the providers' rating in the voluntary evaluation system.
The increase will take effect Jan. 1 and is paid for 100 percent by federal dollars.
Beshear's term ends Monday.