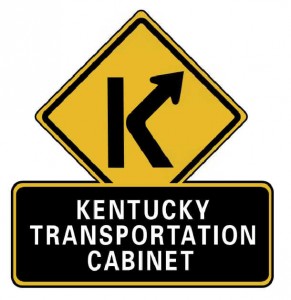 A contractor for the Kentucky Transportation Cabinet has determined that weather conditions on Tuesday meet the parameters for placement of the main span on the New US 68/KY 80 Eggners Ferry Bridge at Aurora.
To facilitate the move of the 550 ft. steel arch, US 68/KY 80 will be closed at the construction site starting at about 7:00 a.m., CST, on Tuesday, December 1, 2015.
The temporary closure of US 68/KY 80 is expected to be in place for up to 24 hours.  This planned closure will run from the US 68/KY 80 intersection at Aurora in Marshall County extending eastward through the construction area for the new bridge to near the Trace in Land Between The Lakes National Recreation area in Trigg County.
The required detour via Interstate 24 and the Purchase Parkway will add 42 miles (approximately 40 minutes) to a trip between Cadiz and Murray.
Moving the 5.1 million pound truss into place will require winds of less than 10 miles per hour.  The forecast for Tuesday is winds at 8 miles per hour out of the west.
Again, commuters should be aware that US 68/KY 80 will be closed at the existing Eggners Ferry Bridge on Tuesday, and all boat traffic on Kentucky Lake/The Tennessee River will be halted at the construction site for up to 48 hours.  There will be a 2,000 ft. clear zone around the construction site during the critical move starting at 7:00 a.m., Tuesday.