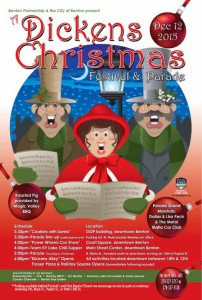 The Christmas season is officially here! The lighted Christmas parade and Dickens Festival in Benton is right around the corner, December 12th to be exact.
Has your business or organization considered entering a float this year??
The theme for this year's parade is "Cruising to Christmas," and this theme can be open to your interpretation!
How do you plan on Cruising to Christmas this year?
Whether this involves a boat, classic cars, or the beach boys wrapped in Christmas lights, we want to see your ideas lit up and come to life!