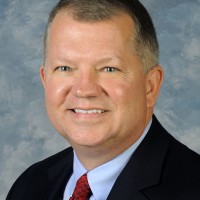 From The Office of Kentucky Senator Danny Carroll:
"My thoughts and prayers have been and remain with the family of Kentucky State Trooper Joseph Ponder. The service and sacrifice of this fallen hero will not be forgotten, and I pray that the people of our great Commonwealth will continue to rally around Trooper Ponder's family and our law enforcement community. My hope is that his death will serve as a catalyst to restore our law enforcement officers back to the place of high esteem they deserve in the public's eyes.
Over the past few days, I have struggled to find words to appropriately express my feelings on this senseless tragedy. As a retired police officer and the uncle of two current police officers, I feel the same anger and frustration over the lack of support many in our country, including our President, have shown the men and women who keep us safe each day. The attitude and the culture of the national media toward law enforcement in recent months is sickening and it must change. Brave individuals like Trooper Ponder put their lives at risk each day to ensure protection to the public. I sincerely appreciate the sacrifices made and the risks taken by all of our law enforcement men and women. They deserve our utmost respect!"
Senator Danny Carroll (R-Paducah) represents the 2nd District encompassing Ballard, Carlisle, Marshall and McCracken counties.