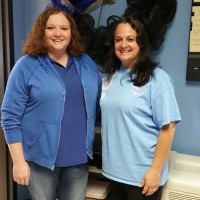 BENTON – The Marshall County E-911 would like to recognize two dispatchers for their years of service in the county.
Dispatcher Shelia Rhodes Day is celebrating four years of service in Marshall County. Dispatcher Vallery Gamble West is celebrating two years of service.
Director of the Marshall County E-911, Misti Drew, says she is grateful to have both Day and West on the team.
The Marshall County E-911 Center provides communications and dispatch for emergency services, serving the more than 33,000 residents of Marshall County.