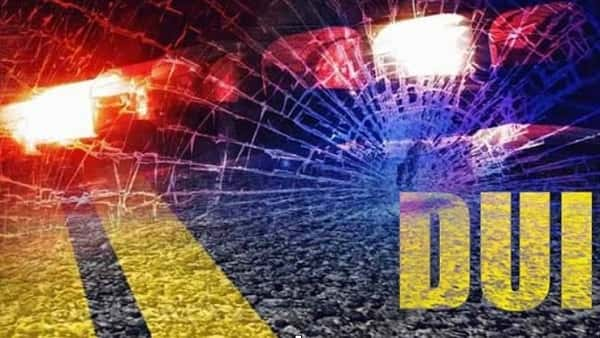 PADUCAH – A Benton man faces multiple charges following a collision in Paducah on Monday evening.
At approximately 5:43 PM, deputies responded to the 700 block of Berger Road for an injury accident. On arrival, deputies and first responders located 37 year old Travis Greer of Benton, KY holding his 3 year old son on the driver side of the vehicle involved. Greer was operating a 2002 Pontiac Aztec eastbound on Benton Road when he traveled over a hill crest and into a curve. Greer was not under proper control of his vehicle and left the roadway in a curve, striking a culvert. Greer's vehicle left the roadway and came to a final rest in a southbound direction halfway on Berger Road and halfway in a parking lot.
Witnesses at the scene told deputies that they observed the collision and believed that Greer was traveling at a high rate of speed. Witnesses also stated they observed Greer leaving the vehicle with his injured 3 year old son inside and walking to the other side of the road to throw a bag in tall grass. Deputies later discovered the bag to contain a bottle of alcohol.
Further investigation showed that Greer was intoxicated while operating the vehicle and had not secured his child in the child seat correctly. Upon impact, deputies believe 3 year old Channing Dowl Greer of Benton, KY, left the child seat and traveled to the front of the vehicle striking his head on the windshield. Greer suffered injuries to his head and was transported by Mercy EMS to a local hospital.
Deputy Miller investigated the criminal portion of the accident and ultimately took Greer into custody. Greer was charged with Operating a Motor Vehicle Under the Influence of Alcohol (Aggravated Circumstances 2nd offense (class B misdemeanor), Tampering with Physical Evidence (class D felony), Wanton Endangerment 1st degree (class D felony), Failure of Non-owner Operator to Maintain Required Insurance (Class B misdemeanor), Criminal Mischief 1st degree (class D felony), Assault 1st degree (class B felony), Failure to Use Child Restraint Device in Vehicle (violation).
Hendron Fire Department and BA's Towing assisted at the scene.