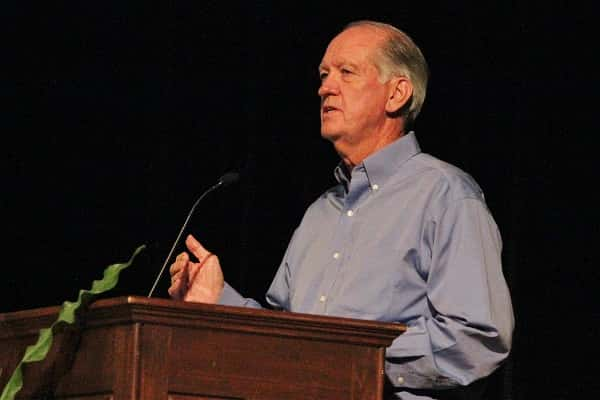 DRAFFENVILLE – The rich history of Marshall County athletics was once again on display Thursday evening as the Marshall County Athletic Foundation celebrated and inducted the Hall of Fame Class of 2015.
Hall of Fame inductee Donald King was guest speaker and specifically spoke to the current Marshall County student athletes in attendance on handling great performances and disappointments telling them not to let that define who they are because "there's only one person you have to prove yourself to".
Master of Ceremonies, Jeremy Rose, introduced the Class of 2015 starting with James 'Jim' Lockard whose family accepted on his behalf. Mr. Lockard was the recipient of the Contributor award as one of the great supporters of Marshall County Football.
The Homer Adlich family accepted on his behalf. Mr. Adlich was a stand-out player for the Brewers High School basketball team, named to All-Purchase and All-State teams in 1945 and 1946.
Leon Inglish was an All-State and All-Purchase player for the Sharpe High School basketball team and his family accepted on his behalf. Mr. Inglish was first-team All-State in 1948, 1949 and 1950.
David Davis, a forward for the Benton High School basketball team, became the schools leading scorer with 1,600 and  held the single game scoring record with 46 points.
Donald King was a three-sport letterman at North Marshall High School in basketball, baseball and cross country. Mr. King was named to the Kentucky All-State Team in basketball and cross country.
Stacey Bradley was honored for his record 241 wins as the head coach of Lady Marshals soccer from 1993-2006, leading his teams to 12 regional titles, three sectional titles and three final four appearances.
Teams honored in this year's Hall of Fame class were the 1995, 1996 and 1997 Lady Marshals soccer state semi-finalist teams.
The annual Hall of Fame Golf Scramble is today at the Kentucky Dam Golf Course and the Hall of Fame Game is next Friday when the Marshals host Ballard Memorial.