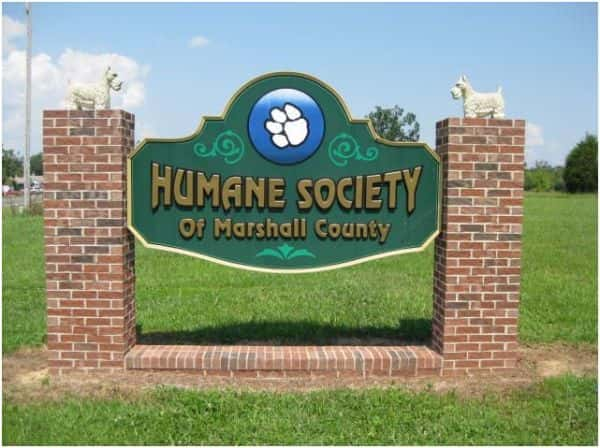 BENTON  – Thanks to a new program at the Marshall County Humane Society, you can see a pet out in public with a foster parent before adopting it.
Ashley Smith, director of the Humane Society, said the program is based on a similar foster dog program in Louisiana.
"What it is is an adoption ambassador program," Smith said. "We give a dog to a person willing to foster the dog. We then train them how to do adoption paperwork, get some information on the dog and microchip it. They then take the dog out to run errands, take them to the dog park or Petsmart. The dog has an 'Adopt Me' tag. That way we reach some new people who wouldn't come in to the Humane Society."
Smith said the foster owner can complete the paperwork and collect adoption fees, returning it to the Humane Society.
"There have been several programs down south. People adopt when they don't go to the shelter. We've got information with people like dog groomers. People can see how a dog behaves outside a shelter," Smith said. "We're going to set up an orientation day to tell interested people what to expect and how adoptions work," Smith said.
Adoption ambassadors will be screened like any foster parent, Smith said. The Humane Society considers how a foster, ambassador or potential owner keeps their property and home, checks with veterinarians to ensure they provide care for a pet. "We want to make sure they have a good home until adopted."
The Humane Society charges a $90 adoption fee for dogs. If old enough, this fee covers spays or neuters, heart worm treatment and flea and tick preventative.
"Thanks to a generous sponsor this month, cat adoption fees are $15. Normally, they are $30," Smith said.
The Humane Society is located at 6301 U.S. 68 East in Benton. Their hours are Monday and Thursday through Saturday from 10-4.
"We hope the public steps up to help us with our many wonderful dogs. Some have been here months. We want the public to see how friendly and playful they are outside of the shelter and get them a home even faster," Smith said.