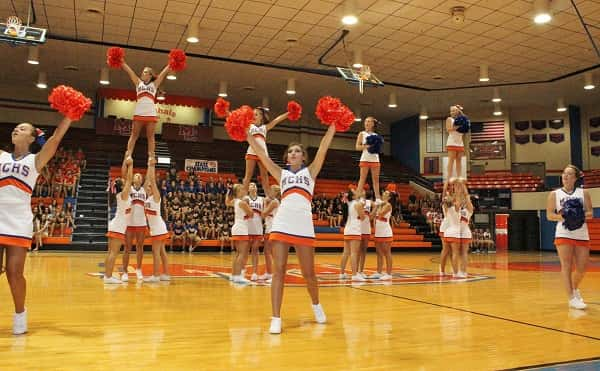 DRAFFENVILLE – Meet the Marshals, the annual kick-off event of Marshall County's fall sports season, was held Friday in Reed Conder Gymnasium.
Following introductions of the cheerleading squad, they started things off with a performance that was followed by team introduction of the Lady Marshals soccer team, the Marshals soccer team, boys and girls golf, cross country, mountain bike team, volleyball team and football team.
Season tickets are available for football, soccer and volleyball and can be purchased at games.
CLICK HERE for all the 2015 Fall Sports Schedules.
Click on the photos below to view larger image.