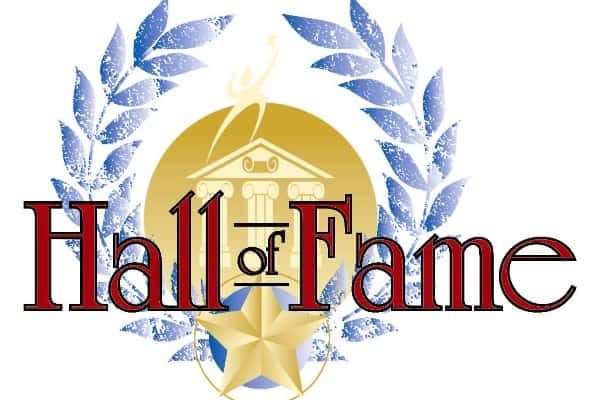 BENTON – Inductees into the Hall of Fame Class of 2015 have been announced by the Marshall County Athletic Foundation. The induction dinner and ceremony will be held Thursday, August 27, at Marshall County High School and the annual golf scramble will be Friday, August 28, at Kentucky Dam Village State Resort Park.  
Hall of Fame Class of 2015

Coach
Stacey Bradley 1993-2006; Record 241 wins, 54 losses, and 14 ties; Coach Bradley led the Lady Marshal Soccer Team to 12 regional titles, three sectional titles and three final four appearances.  
Teams
1995, 1996 & 1997 Lady Marshal Soccer Teams – Coaches Stacey Bradley and Kim Crowell
1995; Jessica Washburn, Stephanie Stevenson, Lara Koym, Amber Walker, Julia Travis, Denise Dietsch, Heather Powell, Amy Walker, Maria Dafigard, Deshae Strader, Lauren Rosa. Blaire Poague, Leah Lineberry, Brandy Mathis, Andrea Beard, Kendra Hawkins, Alison Childress, Denae Strader, Cami Colburn, Mgr. Wendy Baxter
1996; Lana Phelps, Amy Walker, Heather Powell, Andrea Holt, Danae Strader, Kendra Hawkins, Dashae Strader, Cami Colburn, Alison Childress, Julia Travis, Linesa Lowery, Kim Grissom, Andrea Beard, Denise Dietsch, Amy Dukes, Amber Walker, Brandy Mathis, Jessica Washburn, Beth Henderson, Blair Pogue, Regina Willis, Stephanie Stevenson
1997; Deshae Strader, Regina Eillis, Beth Henderson, Lisa Clark, Denae Strader, Brandy Mathis, Kendra Hawkins, Andrea Beard, Cami Colburn, Amy Dukes, Ashley Beth, Allison Childress, Stephanie Stevenson, Kim Johnson, Vanessa Capps, Karen Myrick, Amber Lappin, Shelley Dotson
Contributor
James 'Jim' Lockard – Mr. Lockard was one of the great supporters of Marshall County Football program. He was instrumental in helping Jim Shelton get the South Marshall Junior High football program started.  He went door to door with Coach Shelton in helping recruit kids to play football. Mr. Lockard and Jake Holt were some of the great visionaries in getting the practice football field, lights on the game field, and starting the Quarterback Club here at Marshall County High School. Even though Jim was an engineer, he put in countless hours of manual labor into these projects. 
Individuals
Homer Adlich 1943-46; Mr. Adlich was a forward on the Brewers High School Basketball team in 1943 – 1946 where he lettered all four years. In 1945 and 1946 he was named to the All-Purchase team as well as the All-State team. He was recruited by Western Kentucky University and Murray State University.
David Davis 1967-71; Mr. Davis, a forward for the Benton High School Basketball team in 1967-1971. He was a part-time starter as a Freshman and remained a starter throughout his high school career. He became the schools leading scorer with approximately 1,500 points with a single game scoring record of 46 points. In 1971 he was named to the All-Purchase team and All-Region team. Went on to attend University of Arkansas at Monticello where he played basketball and baseball. 
Leon Inglish 1947-50; Mr. Inglish, a four-year letterman at Sharpe High School. Throughout his high school career, his teams won 96 games and lost only 19. He was named All-State honorable mention in 1948 and first team All-State in 1949 and 1950. Mr. Inglish was named to the All-Purchase team in 1948, 1949 and 1950. 
Donald King 1962-65; A three sport athlete, Mr. King lettered in Basketball, Baseball and Cross Country during his high school career at North Marshall. In 1965, he was named Region 1 Player of the Year and Ky East-West All Star. Mr. King was named to the KY All-State team in basketball and Cross Country. After high school, Mr. King attended Mississippi State University where he was a three-year letterman.